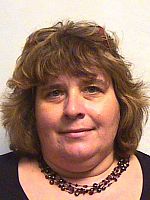 Mrs
Viviana Coston
Biography
Born in Milan on 25th September 1959, I moved to the UK in 1979.
Work experience in the field of education.
2004 to present University of Sussex – Associate Tutor of Italian Language
2006-2008 Brighton University – Part-time lecturer in Italian language for students on a Business degree.
1987-2010 Portslade Community College, BHASVIC, City College), Further Ed (Northbrook College). Adult ed. Tutor of Italian language
General work experience
1979-1984 Barclays Bank – junior, cashier, personal banker, receptionist
Education
2010 MA degree with Merit in Media Assisted Language Teaching and learning
2001 - OCR Computer Literacy and IT Stage I award
2000 - Institute of Linguists – Diploma in translation. (English/Italian)
1989/90- Thames Polytechnic -Certificate in education (further and adult)
Stage 1, 2 and bridging completed
1981-1982 Brighton Polytechnic - Institute of Bankers exams (tertiary education) in Accountancy, Applied Economics, Land Law, Investment and Finance of Foreign trade.
1978 – X Istituto Tecnico Commericiale per Periti Aziendali e Corrispondenti in Lingue Estere di Milano - Italian Baccalaureat/Maturita`Tecnica - Diploma di perito aziendale e corrispondente in lingue estere
Training courses attended recently
2012 - Mastering the art of influence
2012 - Developing personal effectiveness
2011- Creating web pages with Dreamweaver
2011 – Seminar and workshop on ICT Languages and Learning – Ashcombe Language College
2010 – Skill Clouds
2010 – Creating inclusive learning materials
2010 – Course design and Approval
2009 - Web 2.0 Technologies in Language Teaching and Learning – a three day workshop at University College London – SOAS
2008 – Gaining the most benefit from your appraisal
Role
Language tutor (Italian)
Community and Business
Member of ALL (association for language learning), which allows me to keep my fingers on the pulse as regards latest developments and to meet up with other professional practitioners in the area.
Website curator for a site currenlty being constructed for Italian language students at University of Sussex
Private tutor of Italian at all levels, with children and adults.
Consultant for teaching materials on Italian language and culture.
Contributor to Teachit Languages Website.