Resources and facilities
As one of our students, you will have access to:
Accommodation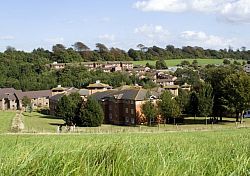 As a pre-sessional student, you can choose to live in a single study bedroom on the University campus (self-catering) or in a local homestay (half-board). Campus accommodation is usually in modern student houses, with shared kitchens, so you can prepare your own food or take meals in the university restaurants. Homestay includes breakfast and dinner. On campus there is a choice of a house with a shared bathroom or a flat with an en-suite private bathroom.