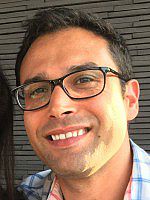 Dr
David Karp
Biography
David Karp is a Senior Lecturer in International Relations at the University of Sussex.
He is Co-Director of the Sussex Rights and Justice Research Centre, and member of the Management Committee for the Centre for Advanced International Theory.
He is the author of Responsibility for Human Rights: Transnational Corporations in Imperfect States (Cambridge University Press, 2014), published in the Cambridge Studies in IR book series (Reviewed in Journal of Human Rights; International Studies Review; Business & Human Rights Journal; Political Studies Review). His is also co-editor with Kurt Mills, University of Dundee, of the book Human Rights Protection in Global Politics: Responsibilities of States and Non-State Actors (Palgrave Macmillan, 2015) (Reviewed in Perspectives on Politics and International Studies Review).
He is co-convenor of the Ethics & World Politics working group of the British International Studies Association (BISA).
He was co-editor for four years of the Journal of International Relations and Development (January 2012 to December 2015).
From April 2014 to June 2014, he was a Visiting Research Fellow at the Centre for International Relations at Fundação Getúlio Vargas (FGV) in Brazil.
Formerly, he was a Lecturer in Politics at the University of Glasgow (2010-2013); and a Teaching Fellow in International Relations at SOAS, University of London (2007-2010).
He has a PhD from the Department of Political Science at University College London (UCL); an MSc in International Relations from the London School of Economics (LSE); and an Honours BA in Political Studies from Queen's University, Canada, where he was a Chancellor's Scholar.
Please see the Research tab for information about PhD supervision with Dr Karp.
Role
Senior Lecturer in International Relations
Co-Director, Sussex Rights and Justice Research Centre
Management Commitee, Centre for Advanced International Theory
Member, Sussex Centre for Conflict and Security Research
Co-convenor, BISA Ethics & World Politics Working Group