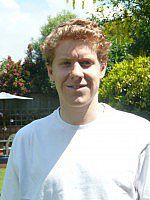 Mr
Christopher Long
Biography
I am currently a Teaching Fellow and Researcher for the Centre for Global Health Policy in the Department of International Relations at the University of Sussex. My doctoral research entitled 'The Molecularisation of Security: Medical Countermeasure Development and the Biomedical Advanced Research and Development Authority (BARDA), 2006-2015' was completed in 2017. It investigated the U.S. government's role in supporting public-private collaborations in the creation of Medical Countermeasures against bioterrorist threats. Specifically, the way the Biomedical Advanced Research and Development Authority is supporting pharmaceutical and biotech companies in the development of Medical Countermeasures.
As part of this research, in late 2014, I spent three months as a visiting doctoral student at Georgetown University conducting research and interviews in Washington D.C. This work is part of a wider project that, in conjunction with my supervisors Professor Stefan Elbe and Dr. Anne Roemer-Mahler, is investigating the way public-private partnerships between government's and pharmaceutical companies have been supported to address a range of transnational health security threats. This project is funded by a grant from the European Research Council (2013-2017).
In 2011, I completed a Masters in Law and International Security at Sussex. Under the supervision of Dr. Tarik Kochi, my dissertation utilised Hegel's theory of recognition to understand notions of legitimate violence in International Law. My background is in philosophy and my research interests are currently focused on the way understandings of life at the molecular level have influenced contemporary political rationalities and security technologies.
Role
Teaching Fellow in International Security, International Relations; Researcher, Centre for Global Health Policy,
Qualifications
2017: University of Sussex - DPhil International Relations
2011: University of Sussex - LLM Law and International Security (Distinction)
2006: Cardiff University - BA Philosophy
Activities
The U.S. turn to medical countermeasures: failure and denial in the governance of bioterrorism
Paper presented at the 2015 Millennium Conference - Failure and Denial in World Politics - The London School of Economics and Political Science (LSE), London, UK - 17-18 October 2015
Prepping for Preparedness: Molecular Life and the Development of the Bioterrorist Threat in the Clinton Administration
Paper presented for the 2015 Annual Convention of the International Studies Association (ISA) Panel on 'The Molecularisation Of Security: Pre-Emption, Dual-Use And Co-Production In Global Health Security', New Orleans, 19th of February 2015
Project BioShield, BARDA and Bioterrorism: Molecular Pre-Emption and Enhancement
Paper presented for the 2014 Annual Convention of the British International Studies Association (BISA) Panel on 'Molecularising Global Health Security - Anticipation, Emergence and Resilience' Dublin, 19th of June 2014