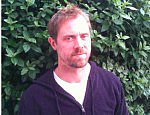 Dr
Shane Brighton
Biography
BA (Hons.) in Philosophy (Essex); MA in War Studies (King's College, London); PhD in War Studies (King's College, London).
I joined the IR Department in 2009, having previously taught at King's College, London, the School of Oriental and African Studies and Birkbeck College, London. In addition to working as a university lecturer I've held research posts at Chatham House (the Royal Institute for International Affairs), on the ESRC's Domestic Management of Terrorist Attacks program and at the Royal United Services Institute for Defence and Security Studies.
Role
Senior Lecturer in International Relations
Management Board, Sussex Centre for Conflict and Security Research
Community and Business
I have conducted research and analysis on security, resilience and crisis management issues for a number of public and private sector organisations.