International Relations is a fast-growing academic subject, reflecting the speed with which the world is changing. At Sussex we are renowned for challenging the mainstream approach to International Relations. We don't just tell students about international institutions, we go back to first principles about what the international system is, has been and could be. In this sense our approach is highly original, radical and critical.
One of the UK's Top 3 International Relations Departments
The results of the 2014 Research Excellence Framework (REF) confirm Sussex International Relations' standing as one of the top three IR departments in the UK. With 78% of its research judged to be in the top two categories (world leading and internationally excellent), Sussex IR is amongst the top ten departments of Politics and International Relations, and is the only one in that group which has International Relations as its main focus.
In addition to its research excellence, Sussex IR also makes a real difference in the world. All of its policy and public impact work was judged by the REF panel to be world leading and internationally excellent. We are proud to be a department that combines leading scholarship on the theory of International Relations with extensive impact on its conduct.
Unique approach

Our degrees are academically challenging, rooted in the history and theory of international relations, and include opportunities for real-world experience. We cover all major world regions and have introduced international work placement opportunities in organisations across the globe.
Leading international research
Based around our research centres in Conflict and Security, Global Political Economy and International Relations Theory, International Relations research at Sussex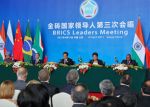 spans the globe, has outstanding policy impact, and underpins all of our teaching. Sussex IR was ranked as one of the top three IR departments in the UK in the most recent national research assessment.
Expert connections
Our leading reputation means we attract high profile speakers to provide guest lectures. In the past year, these have included senior figures from NATO and the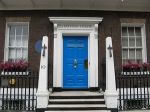 European Council on International Relations. Students also benefit from our membership to Chatham House, the UK's largest international affairs think-tank.
Global perspective for global careers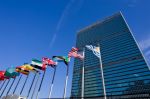 The global perspective you gain at Sussex means IR graduates go on to a wide variety of international careers, including organisations such as Action Against Hunger, the World Bank, NATO and the UN.
International Relations and the Ebola Crisis
International Relations at Sussex brochure
Please also download our latest brochure: