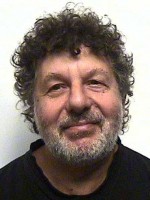 Prof
Steve Torrance
Biography
Since 2003 I have been a Visiting Senior Research Fellow, at the Centre for Research in Cognitive Science (COGS), School of Informatics, University of Sussex.
I also lecture part-time at Goldsmiths College, University of London, Psychology Dept.
I recently retired as Professor of Cognitive Science from Middlesex University, where I was based in the School of Health and Social Sciences. (I am now Professor Emeritus.)
My training is in Philosophy. I have a DPhil and BPhil in Philosophy from Oxford, and I studied philosophy as an undergraduate at Sussex. I taught philosophy, artificial intelligence and cognitive science over several decades – mainly at Middlesex University, but also at Sussex.
I am a committee member of the Consciousness and Experiential Psychology group in the British Psychological Society.
I am a Council Member, Royal Institute of Philosophy (since December 2009).
I am also a jazz musician: I teach jazz piano, and I play with colleagues at Sussex.
Role
At Sussex I contribute regularly to research seminars, and I was a founder member of the Centre for Research in Cognitive Science (COGS), which was set up as a multidisciplinary research group in 2003. I host the weekly COGS research seminar in cognitive science.