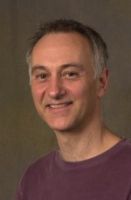 Dr
Bill Keller
Role
Director of Teaching and Learning (Informatics)
My research interests lie in the area of Computational Linguistics and Natural Language Engineering, and currently include statistical language modelling, automated language learning, robust techniques for language processing, distributional similarity and lexical relations and graph-based methods in language processing. I have previously worked on logical approaches to natural language semantics and ambiguity, and formal models of linguistic knowledge.
Introduction to Programming
Student Consultation
For the Spring term I am generally available in my office at the following times on a drop-in basis to deal with and any academic advice issues, course transfers, etc. Please come and knock on my door. Alternatively, email me to set up a meeting.
Wednesday: 10am - 11am
Thursday: 10am - 11am
Hope, David Richard and Keller, Bill (2012) MaxMax - a novel graph-based clustering algorithm and its application to natural language processing tasks. In: Conference on Intelligent Text Processing and Computational Linguistics (CICLING), March 24-30, 2013, University of the Aegean, Samos, Greece. (In Press)
Jordanous, Anna and Keller, Bill (2012) Weaving creativity into the Semantic Web: a language-processing approach. Proceeding of the Third International Conference on Computational Creativity. 216 -220.
Jordanous, Anna and Keller, Bill (2011) What makes a musical improvisation creative? In: Proceedings of the 7th Conference on Interdisciplinary Musicology, 30 August 2011 - 3 September 2011, Glasgow, UK. (In Press)
McCarthy, Diana, Keller, Bill and Navigli, Roberto (2010) Getting synonym candidates from raw text in the English lexical substitution task. In: The 14th EURALEX International Congress, Leeuwarden, The Netherlands.
Keller, Bill and Lutz, Rudi (2005) Evolutionary Induction of Stochastic Context Free Grammars. Pattern Recognition, 38 (9). pp. 1393-1406. ISSN 0031-3203
Weeds, Julie, Weir, David and Keller, Bill (2005) The Distributional Similarity of Sub-parses. In: ACL Workshop on Empirical Modelling of Semantic Equivalence and Entailment, June, 2005., Ann Arbor.
Keller, Bill, Owen, Tim, Wakeman, Ian, Weeds, Julie and Weir, David (2005) Middleware for User Controlled Environments. In: Third IEEE International Conference on Pervasive Computing and Communications, Workshops (PerCom 2005), Kauai, HI.
McCarthy, Diana, Keller, Bill and Carroll, John (2003) Detecting a continuum of compositionality in phrasal verbs. In: Workshop on Multi-Word Expressions: Analysis, Acquisition and Treatment (ACL 2003), Sapporo, Japan.