Informatics — the study of the storage, transformation and communication of information — has an enormous impact on our daily lives. It contributes to and draws on ideas from many other subject areas. Informatics at Sussex is at the cutting edge of this activity and maintains a traditionally strong interdisciplinary focus.
As well as teaching and research in core aspects of computer science and software systems, Informatics at Sussex is internationally renowned centre for the study of artificial intelligence, bio-inspired computing, cognitive science, digital media technologies, and human-computer interaction.
Our teaching, student support and facilities are rated highly; for example, in the 2013 National Student Survey our degree courses achieved up to 94% overall satisfaction. Our teaching is informed by high quality research. In the most recent national assessment of research quality, Informatics at Sussex is in the top 15 in the subject nationally, based on volume of research activity rated as world-leading or internationally excellent.
We have strong links with industry, including a groundbreaking partnership with one of the world's leading financial services companies, and many applied research and consultancy contracts.
For more information please browse this site, and if you have any questions please do not hesitate to contact us.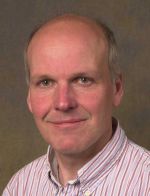 Prof John Carroll — Head of Department