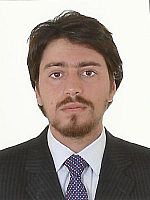 Dr
Felipe Antunes de Oliveira
Biography
I am a Brazilian Diplomat. I joined the International Relations Department as PhD Researcher in 2014, and as a Lecturer in 2017-2018.
My research interests include Latin American theories of development, dependency theory and contemporary international relations theories.
Since 2018 I am back to the Brazilian Foreing Office Headquarters in Brasilia, where I am the deputy head of the division of Venezuela, Colombia, Surinam and Guiana.
I continue contributing to the Department of International Relations at Sussex and to the Centre for Global Political Economiy (CGPE) as a Research Associate.
Role
Lecturer
Qualifications
BA History - Universidade Federal do Rio de Janeiro
MA Diplomacy - Instituto Rio Branco (Brazilian Diplomatic Academy)
PhD International Relations - University of Sussex
Career Diplomat; Translator; Researcher