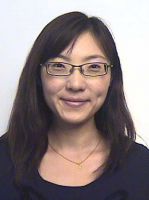 Dr
Hung-Chieh Chang
Biography
Hung-Chieh joined the Centre for Bionetworking in the Department of Anthropology in October 2012. Her research focuses on the cord blood banking in East Asia, including Taiwan, China, Hong Kong, Japan and beyond. She study various cord blood banking models under different the social, cultural and political contexts. Also, she looks at how national and international governance of cord blood influence the exchange of stem cells in transplantation, clinical trials and research.
Centre for Bionetworking:http://www.centreforbionetworking.org/
Qualifications
University of Edinburgh, Sociology, PhD
National Taiwan University, Institute of Health Policy and Management, MSc
National Taiwan University, Public Health, Undergraduate
Publications
The third way of umbilical cord blood banking (2014) Nature Biotechnology 32(4): 318 – 319.
The normalisation of body gifting in Taiwan. (2015) Biosocieties (forthcoming)