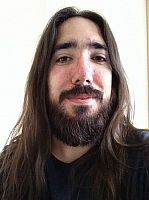 Mr
Pedro Dutra Salgado
Biography
I have degrees in Social Sciences (UERJ) and Law (UFRJ), an MA in International Relations at Sussex University, and I am currently writing my PhD thesis in International Relations provisionally entitled "The Peculiarity of Brazilian State-Formation in a Geopolitical Context: The Challenge of Eurocentrism in International Relations and Political Marxism".
My doctoral research is funded by CNPq, a funding agency under Brazil's Ministry of Science, Technology and Innovation.
Outside academia, I have worked with legal and political consultants of trade unions in the oil sector in Brazil.