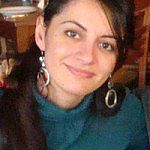 Ms
Georgina Christou
Biography
I am currently a DPhil Candidate in Social Anthropology at the University of Sussex, supervised by Professor Jane Cowan, from the Department of Anthropology and Dr. Louiza Odysseos, from the Department of International Relations. My academic background has always been interdisciplinary with studies in the fields of Law, Human Rights and Social Anthropology. During my MA at UCL I researched the transmission and construction of collective memory of the war of 1974 through secondary education in Cyprus. My doctoral research has been partly funded by the scheme 'New Researchers' of the University of Cyprus.
Prior to my PhD studies, I worked as researcher, youth trainer and project coordinator for seven years at the Mediterranean Institute of Gender Studies, an NGO addressing gender equality issues in Cyprus and the wider European context. During my time there I collaborated on a number of projects with NGOs and Research Centres across Europe and the Mediterranean mostly on the areas on youth, gender-based violence, education and migration. I have also worked as researcher for the University of Nicosia on a three-year FP7 project coordinated by the University of Southampton entitled 'Searching for Neighbours', researching on borders, multiculturalism and inter-communal relationships in Cyprus. For more information on the project please visit this link http://www.sefone.soton.ac.uk/index.html.
My publications include: Christou, G., (2013), 'Understanding Gender-based Violence among Adolescents: Exposing Challenges for an Inclusive Educational Policy and Citizenship Education in Cyprus', Citizenship Teaching and Learning, 8:1, pp. 75-90, Gregoriou, Z. and Christou, G., (2012), 'The Dubious Gift/Debt of Integration: Patriarchal Regimes, Ethnicity and Sexuality in the School Lives of Migrant Girls', in Peristianis N., Phellas C., Amitsis G. (eds.), The Social Portrait of Cyprus 2012, University of Nicosia Press (in Greek), Demetriou O., Christou G. and Mavris J. (2011) 'Becoming Good Neighbours in Cyprus: Civic Action and the Relevance of the State', in Negotiating Multicultural Europe, Armbruster H. and Meinhof U. (eds.), Palgrave Macmillan.
Qualifications
University of Sussex, School of Global Studies
PhD in Social Anthropology (2018)
University of Sussex
Postgraduate Certificate in Social Research Methods
University of London, University College London, Centre for European Studies
MA in European Society
University of Malta, School of Law
MA in Human Rights and Democratization [MA Dissertation conducted at the Irish Centre for Human Rights]
Aristotle University of Thessaloniki, School of Law
BA in Law
Activities
Panel Member of NGender, a gender and sexuality research-related seminar series, organised at the University of Sussex (2013-2014).