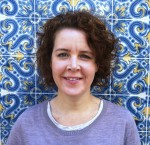 Dr
Jill Ahrens
Biography
Jill Ahrens is a Research Associate at the Sussex Centre for Migration Research at the University of Sussex and a Marie Skłodowska-Curie Research Fellow in the Department of Human Geography and Spatial Planning at Utrecht University. She completed her PhD in the Department of Geography at the University of Sussex. In her doctoral research she explored the intra-EU mobility and immobility amongst Nigerian migrants in Germany, Spain and the UK.
Previously, she worked as a researcher at the University of Sussex on two projects related to international student mobility (funded by BIS and HEFCE), as well as the Migrations between Africa and Europe longitudinal survey (funded by EU FP7). She has held visiting appointments at Bielefeld University (2011), University of Bonn (2013), University of Oslo (2013-14), University of Lisbon (2014-15) and Zayed University in Dubai (2017-18).
In her current research she focuses on transnational education and knowledge mobilities in the United Arab Emirates (funded by EU Horizon 2020) and is continueing work on Nigerian onward migrations.
Role
Research Associate (Sussex Centre for Migration Research)
Qualifications
PhD in Geography, University of Sussex
MSc in Comparative and Cross-Cultural Research Methods, University of Sussex
MA in Migration Studies, University of Sussex
BA (Hons) in European Studies and Modern Languages, University of Manchester
Activities