Democracy and climate action
Tuesday 1 November 13:00 until 14:00
Online : Zoom
Speaker: Lina Brand Correa
Part of the series: Energy & Climate Seminar Series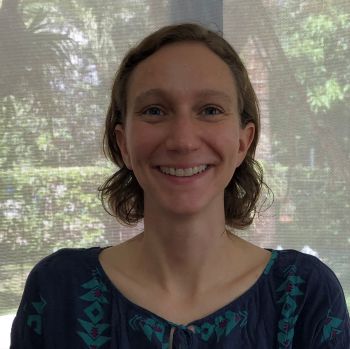 This seminar will be held on Zoom. Please email c.pitoyo@sussex.ac.uk for joining details.
Abstract:
As a highly complex issue, the decisions around climate action require public input and meaningful involvement for several reasons. These include fairness and equity, public acceptability, inclusion, and personal and community changes. However, given the urgency of keeping global warming well below 1.5 degrees, it is tempting to see democracy a barrier to effective action. This presentation will explore eight tensions that any democracy has to deal with, and how these tensions are playing out around climate action. The tensions are taken from Astra Taylor's book "Democracy may not exist but we'll miss it when it's gone", and they are: spontaneity/structure, conflict/consensus, coercion/choice, expertise/mass opinion, inclusion/exclusion, freedom/equality, local/global, and present/future. Furthermore, I will delve into an increasingly popular from of participatory democracy: citizens' assemblies or juries (also called mini-publics), and evaluate where they sit within those tensions through a comparison of the Leeds Climate Jury and the Oxford Climate Assembly (both of which took place in 2019).
Biography:
Dr. Lina Brand Correa is an Assistant Professor in the Faculty of Environmental and Urban Change at York University (Toronto). She completed her PhD ("Following the 'golden thread': Exploring the energy dependency of economies and human well-being") at the University of Leeds, received an MSc in Ecological Economics at the University of Edinburgh and a BA in Economics from the National University of Colombia, Medellín campus. Her research interests include the impact of energy systems on climate change, energy return on investment, energy (service) requirements for the satisfaction of human needs, the impact of provisioning systems on wellbeing, and the democratic implications of climate action. Her approach to research and teaching is centered on real-world problems and thus focuses on finding possible avenues for change.
---
By: Serena Mitchell
Last updated: Thursday, 21 July 2022