SEG Keynote Lecture 2019: Astonishing Energy Futures
Profound shifts in both energy demand and supply are setting the stage for rapid change in almost everything we thought we knew about energy. Disruptors are challenging incumbents across the energy system and these transformations offer remarkable opportunities for informed citizens in every community to build a durable economy and to make energy supplies resilient. What is the future of our energy system?

Don't miss the opportunity to find out more from one of the most esteemed and legendary figures of the energy field, Amory Lovins.
Register on Eventbrite: https://segkeynotelecture2019.eventbrite.co.uk
Find out more about the Sussex Energy Group
About Amory Lovins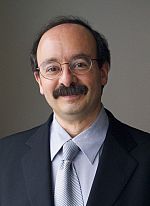 Amory B. Lovins is Co-founder, Chief Scientist, and Chairman Emeritus of Rocky Mountain Institute in Colorado (RMI)—an independent, apolitical, nonprofit think-do-and-scale tank that helps create a clean, prosperous, secure, low-carbon energy future.
A Harvard and Oxford dropout and former Oxford don, Lovins has advised major firms and governments worldwide for 46 years and briefed several dozen heads of state. He has taught at ten universities, most recently Stanford's School of Engineering and the US Naval Postgraduate School, but only topics he's not formally studied, so as to retain beginner's mind. He is perhaps most noted for reframing the energy problem in 1976.
A MacArthur and Ashoka Fellow, and originally a consultant experimental physicist, Lovins is among the world's leading innovators in energy and its links with resources, security, development, environment, and economy. He has written 31 books and more than 630 papers, and designed many superefficient buildings, vehicles, and factories.
---