Research Development Fund: Sussex Research funds 12 new projects
By: Carly Brownbridge
Last updated: Thursday, 7 February 2019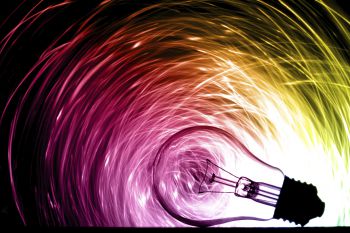 Sussex Research has made 12 awards in the tenth round of the Research Development Fund which aims to develop activities that will lead to the submission of substantive external research proposals.
Awards were made to faculty from the Business School, BSMS, Engineering and Informatics, English, ESW, Global Studies, Life Sciences and Psychology.
For this particular round of the RDF, applications for pump-priming projects aimed at generating preliminary data for future Global Challenges Research Fund bids were encouraged as the RDF panel had access to a portion of the University's GCRF QR allocation. Of the twelve awards, two were funded through this means.
Research Development Fund awards were made to:
Heike Rabe, BSMS
MODERN: Mother Driven bEst pRactice implementatioN
MODERN (Mother Driven Best Practice Implementation) will develop and test new, patient-centric, digital intervention strategies to increase access to, and implementation of, evidence-based quality care during and after pregnancy. By focussing on priority interventions addressing preeclampsia, post-partum haemorrhage and delayed cord clamping the project will support the broader implementation of World Health Organisation care pathway recommendations for care before, during and after birth reducing mothers' and babies' deaths.
Christopher Buckley, Engineering and Informatics
Free Energy Robotics: Bayesian routes to adaptive behavior
This project will exploit cutting edges techniques that have emerged in both Machine Learning and the brain sciences to develop novel algorithms to allow wheeled robots to problem solve when faced with previously unencountered and unanticipated environmental challenges.
Amalavoyal Chari, Business School
Collating and digitizing data on workplace safety in India
This project will consist of archival research to locate, scan and digitize data relating to workplace safety and occupational health in India, with the aim of enabling research into the effects of globalization on working conditions in developing countries.
Thomas Nowotny, Engineering and Informatics
Closed-loop Computational Electrophysiology
This project aims to generate a proof of concept for the viability of a closed-loop computational electrophysiology technique for measuring ion channel properties in neurons without the use of pharmacological blockers. The technique had been proposed under the label "dynamical observer", but falls into a more general category of methods that very recently has emerged under the name "digital twins". This project will lead to a new direction for cellular neuroscience research and place Sussex inthe forefront of research aiming to develop modern electrophysiology methods aimed at improving our ability to build more predictive computational models of neurons.
Tamsin Hinton-Smith, ESW
Mainstreaming gender pedagogy in HE curricular: practices, challenges, futures
This research will take a qualitative approach to developing interdisciplinary understanding of practices across a cross-section of academic disciplines at the University of Sussex, exploring the extent and ways in which gender pedagogy is incorporated into mainstream curricula. This will include undergraduate and postgraduate levels, and will encompass the substantive content, theoretical, epistemological and pedagogic elements of teaching. The research will include interviews and focus groups with students and staff.
Mohammed Maniruzzaman, Life Sciences
Smart hybrid bandage integrated with wireless sensor for chronic wound management and healing
Chronic wounds that do not heal in an orderly and timely manner are of increasing significance due to lifestyle changes and the ageing population and affect more than 9 million people in the United States and Europe each year. The annual costs to treat chronic wounds exceed US$ 39 billion worldwide. Thus, chronic wound healing and management presents an immitigable need of the present healthcare regime. This project aims to develop a first-of-its-kind wearable smart bandage system to wirelessly monitor and send signals from chronic wounds in real time. The system, comprises multiple 3D bioprinted thin films containing different drugs as well as a pH sensor and an flexible actuator with the option for triggering the drug from the system to the actual wound on demand.
Florian Kern, BSMS
Profiling T-cells in autoimmune disease
By measuring the activating effect of protein fragments on isolated immune cells combined with intelligent database mining this project will pilot a new way of identifying which molecules in our bodies are targeted as our defence system turns against us in autoimmune disease. This will benefit future diagnostic tests and therapies.
Majid Hafezparast, Life Sciences
Identification of non-coding RNA-based biomakers in cerebrospinal fluid of progressive supranuclear palsy patients
Progressive supranuclear palsy (PSP) is the second most frequent cause of degenerative parkinsonism. It has no cure and diagnosis is based on many months of clinical tests, with no robust markers of diagnosis or disease progression. This study aims to identify noncoding RNAs as 'biomarkers' for this disease for early diagnosis and use in clinical trials.
Priya Deshingkar, Global Studies
Testing concepts and methods for research on irregular migration and migration brokerage
This feasibility and pilot project will explore methodologies and ethical challenges in researching clandestine migration networks and irregular migration in the Global South. It will test the feasibility of methods to measure and map the use of digital and IT technologies and quantitative methods for measuring irregular migration and brokerage.
Catherine Hall, Psychology
Modulating hippocampal blood flow to alter cognition
This projecthypothesises that mild impairments to hippocampal blood flow impair contextual memory in various disease states. By genetically manipulating contractile tone in vascular cells in hippocampus, the PI will show that they can selectively modulate hippocampal blood flow and test whether this impairs memory.
Charlotte Robinson, Engineering and Informatics
Investigating technological opportunities for children with disabilities through assistive technologies and assistant dog technology
This project's goal is to design and develop technological tools for the home environment for children with disabilities, including but not limited to children with assistance dogs living in the home, informed by current and future inclusive design, smart-homes/technology of the future, and animal-computer interaction.
William McEvoy, English
'Aurora Nova' at the Edinburgh Festival 2001-9: arts collectivity, social and artistic transformation
This RDF-funded project establishes a network of academics, artistic directors, theatre critics, producers and performers to reflect on the impact of the Aurora Nova collective on the Edinburgh Festival between 2001-2009. This network is central to a large grant application to research Aurora Nova's huge influence on Edinburgh theatre and performance since.