New Dhaba display: Khmer People's National Liberation Front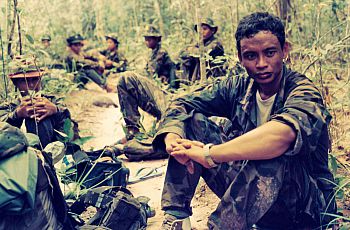 Trumphan Maneetapho is a retired photojournalist who covered periods of political instability and conflict in Thailand, Myanmar and Cambodia between 1985 and 1989. Born in Thailand, Maneetapho used his knowledge of the local physical and human geography to gain exclusive access to political actors at the highest and lowest levels.
The photos in this exhibition were taken in Western Cambodia during the later years of the Vietnamese occupation.
---