Wilma Carlsson


BA International Development with Finance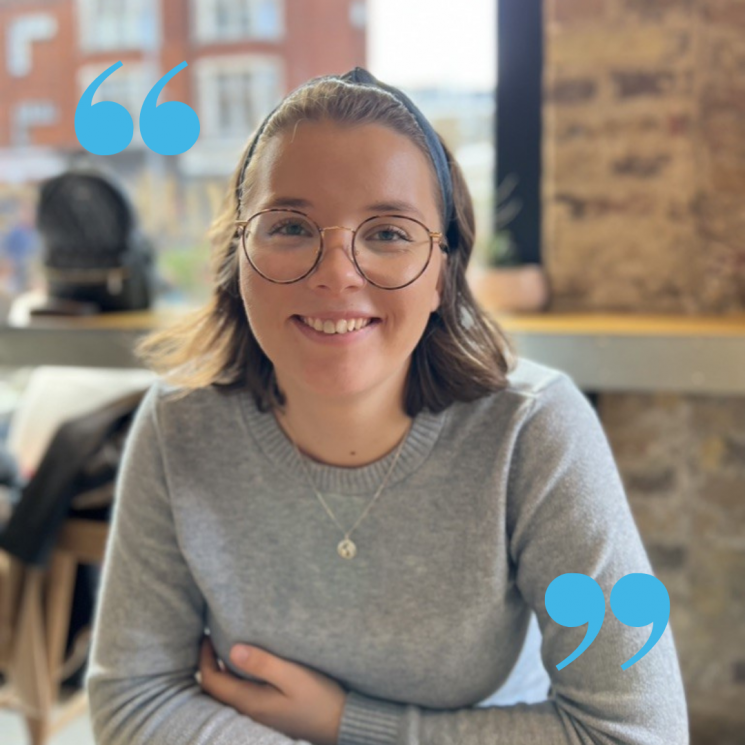 'During my time at Sussex, I worked as an International Development Student Ambassador, representing the University and my course on Open Days. I also worked as a Responsible Business Intern, at Herbert Smith Freehills LLP London, where I facilitated workshops and supported HSF with administration, communication and program management, for the firm's community investment programs.'


Tamima Chowdhury
BA International Relations and Development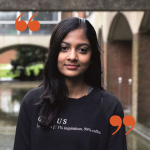 'We have a lot of say in how and what we learn. I see that as a life skill. If you don't know how to think critically, you don't know how to live. There's a lot of engagement and support from the lecturers, who are experts in their field and are from different backgrounds. I enjoy the fact that I get to look at things from other perspectives. I am studying the politics of India and parts of Africa, and I'm not just getting one view.'


Bilgen Yazici

MA Gender, Violence and Conflict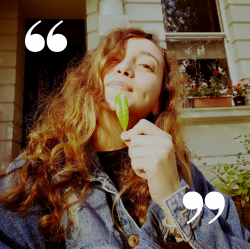 Psychologist
'The only part of my identity I am proud of is being a Global Studies student at the University of Sussex. I learned a lot, I gained unique experiences and skills, and obtained critical, multidimensional academic perspectives, vital for my academic career ahead. Studying at Sussex, familiarising myself with the UK educational system and completing my masters programme, with the help of my tutors and lecturers has been invaluable for me. I feel lucky I graduated from the School of Global Studies!'
Ruthie Walters



BA International Development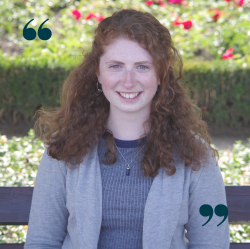 SEASALT co-founder and committee member
'I loved my course! It was so interdisciplinary. It felt special to apply the knowledge from my course to practical experiences like campaigning, joining student societies and starting a housing co-operative. I joined SEASALT, a 2018 founded Brighton-based student led initiative for affordable, democratic and long term sustainable accommodation, when I was looking at privately-rented student houses. My house hunting experience and course knowledge made me realise that we can, and should, change the broken housing market. At SEASALT, we create affordable, high quality housing for students.'
Alex Durrant Sarris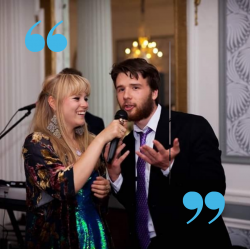 MA Migration Studies; BSc Geography

Learning Support Assistant (special educational needs and disability)
'Studying in the School of Global Studies was studying at its best. Without the pressure of evaluation, and with contemporary academic perspectives, well-presented and interdisciplinary information. One of the best aspects of the courses was the varied backgrounds of my teachers and fellow students who came from across the world, offering genuinely interesting and productive perspectives on the different topics, based on their different work and academic experiences. The fact that many of the course conveners and lecturers were significant and active contributors to their fields took the different subjects/courses interests to the forefront of the contemporary academic discussion, and empowered us to engage with the subjects.'
Rebecca Melody Lin

BA International Development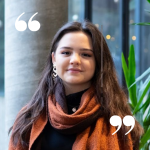 'Everybody on my course knows they are lucky to be here since Sussex is the best place in the world to be doing Development Studies. Since I started here I've noticed that Sussex is very action based. The students campaign about the things they want to change. And because it's such a supportive community we feel like we have agency. We can have our say without being judged.'
Emma North

BSc Geography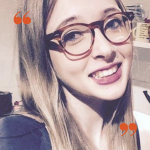 Ethical Coordinator, River Island
'My BSc Geography degree that I obtained from the School of Global Studies including my research undertaken as part of the completion of my dissertation on fashion and sustainability, as well as the significant supply chain experience I gained through work experience whilst being a student at Sussex, have given me the ability to work to a high standard to make a change in the lives of factory workers in England and abroad. Today, thanks to these, I assist in supply chain assessment, ethical risk management, and issue resolution, making meaningful differences in factory workers' lives.'
Zoe Bonnell
BA International Development

Research Analyst, Itad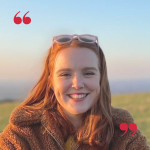 'The best thing about my course was the diversity of topics and subject areas we covered - from human rights to migration studies and gender & development. I really enjoyed having access to lecturers who are active in the development field, and being in Brighton, by the sea! I had the opportunity to represent the School of Global Studies as an Alumni Relations Connector, which involved working with the Development and Alumni Relations Office as part of the Connector Programme, an initiative that offers students the opportunity to contribute to the development and delivery of key projects at the University. I learnt how to create social media content, helped to promote events and interacted with our amazing alumni around the globe!'
Liam Patrick Hosey Gavin
BA International Relations with German

Study Abroad student at Freie Universität Berlin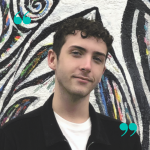 'What I loved about studying in Global Studies was the interdisciplinary approach and cutting-edge perspectives which are fostered within the School. I also enjoyed working as Global Studies student connector during my studies, which has taught me so much about working within organisations as large as Sussex; for instance, building working relationships with people across the University was key. Being so close to both the sea and the South Downs was also a benefit!'
Amelia Yates

MA Anthropology of Development and Social Transformation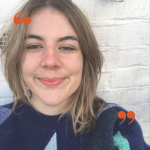 SEASALT committee member
'The teaching in Global Studies has a very critical edge to it, encouraging us to question the world. Students get involved with local, co-operatively run organisations. The political atmosphere at Sussex has motivated me to join, as a committee member, a student led initiative for affordable housing, democratic living and long term sustainability. We received a huge amount of support from staff and students.'
Alexandra Kalimeri
BA Geography student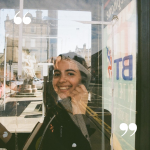 'Studying Geography, allows me to explore global issues such as the environment, gender, sexuality, cultures etc., that are a large part of both the University and Brighton city environment. Sussex encourages us to make a difference.'

Career profiles of 2020 Global Studies alumni event speakers... more here
David – Good Lad Initiative

Camilla – The Behavioural Insights Team

Patrick – Development Pathways

Ioana – Department of Culture, Media and Sport, HM Government
Annie Pickering



BA International Relations and French (2016)

Current job title and organisation



Senior field organiser Green Party


CV

2017-18 – People and Planet: campaigns coordinator

2016-17 – President, University of Sussex Students' Union


Top Tips for current students

Do all those extra-curricular activities, sport, politics, volunteering, whatever it is - do it! You often feel like you can't get a job without experience but you need to get a job to get experience. By doing sports and society things (being committee members/organising events/running campaigns) at university you can gain loads of valuable experience that 100% counts for getting jobs. Don't be worried about being a corporate sell out after learning about how to change the world and resist capitalism! It's ok, we all have to start somewhere and get a job. Just hold on to your values, but primarily see it as an opportunity to learn a new viewpoint and gain useful experience and skills
Don't be afraid if you don't know what you want to do for a job. There are loads of jobs out there that you won't know that exist. Take your time to look around at jobs advertised, it is just as important to know what you don't want to do as well as aspects of jobs you might want to do
Be bold. If you don't think you're quite qualified to apply for a role, apply for it anyway (especially women*). It's good practice (and experience if you get an interview). And remember, you only have to be better than the other candidates who apply, and sometimes this competition is lower or higher

Favourite memory of Sussex

Swimming in the sea in October, January, June.....