R Packages
R has a built-in package manager that lets you install plugins from within the application. It is possible, via the following steps, to install plugins yourself. These should then be available for you to use on any subsequent computer which has the same version of R installed.
1. Navigate to Packages/Install package(s). Click it.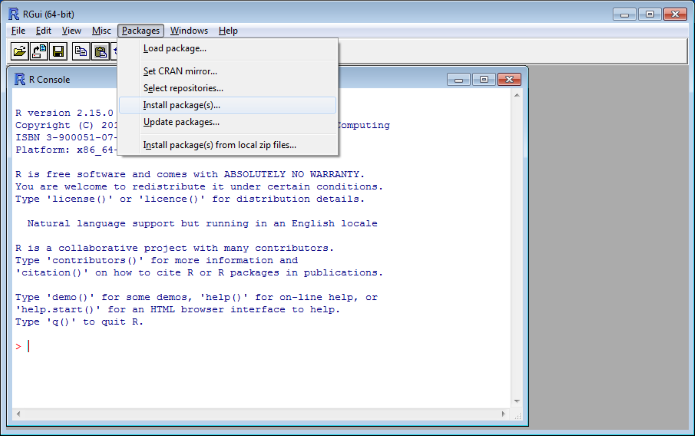 2. You'll be prompted to select a mirror. It doesn't really matter which one you choose, but selecting the one closest to your location will result in the fastest download speeds.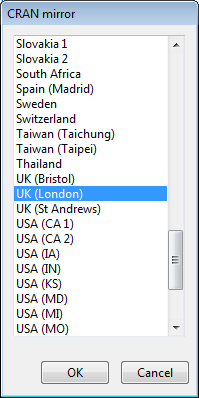 3. Select the package you want to download.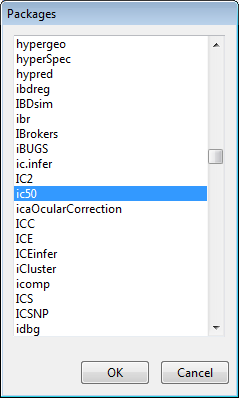 4. When this prompt appears, click 'yes'.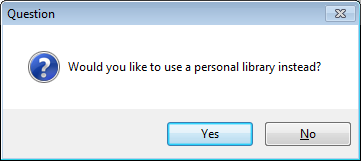 5. Click 'yes' again.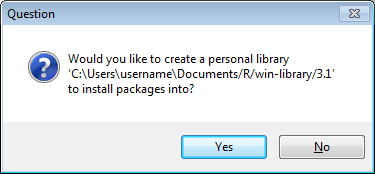 6. The package should now have been downloaded onto your computer, but we are yet to install it. The only problem is, it's in a hidden location. Fortunately, R should tell you where it is. Highlight and copy the string.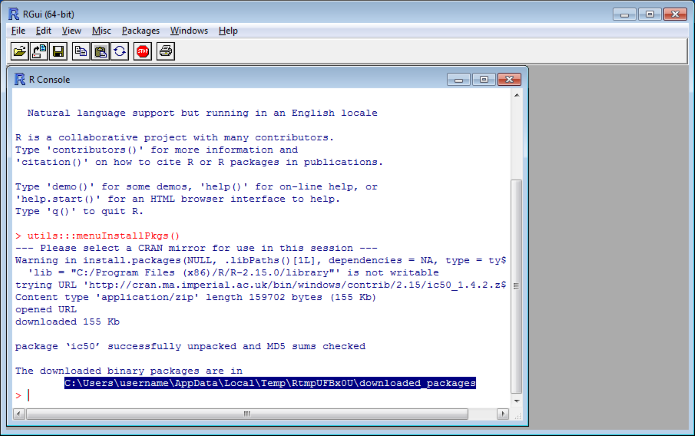 7. Navigate to Packages/Install package(s) from local zip files. Click it. This will open a 'File Explorer' window.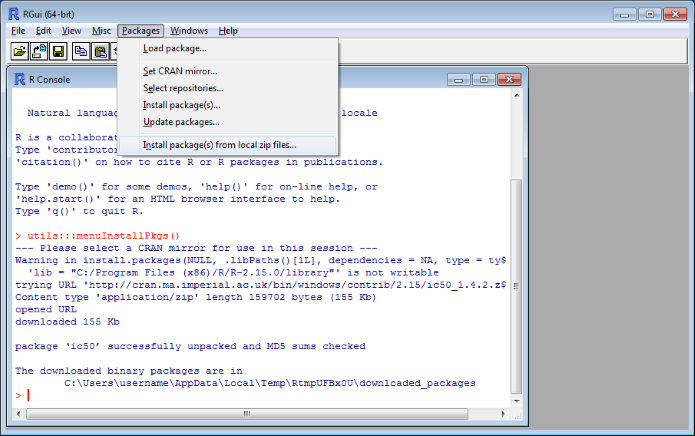 8. Paste the string that you just copied into the address bar. Hit return.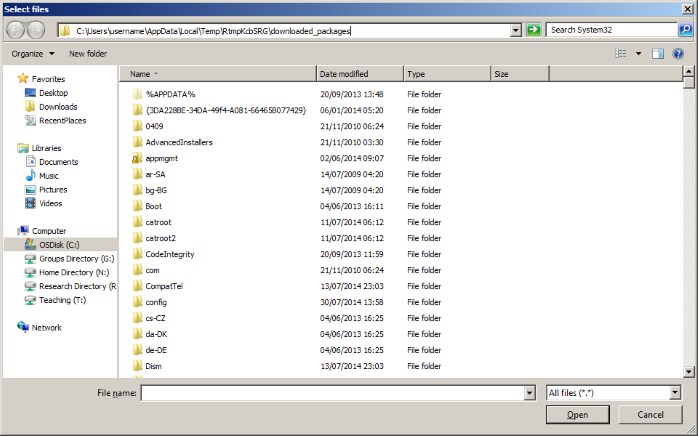 9. Click the name of the package you want to install, then click 'Open'.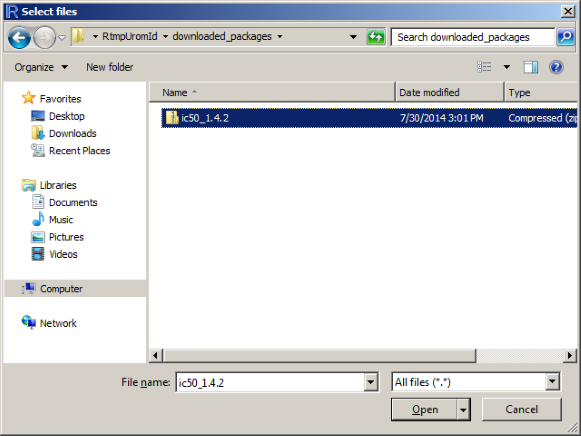 10. If all goes well, you should get a message like this. The selected plugin is now installed for the logged in user.