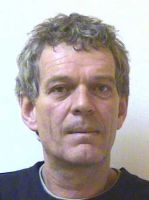 Mr
Martin Ryle
Biography
Martin has a BA in English, from Oxford; and an MA in Victorian Literature from Sussex. He was a tutor with the Centre for Continuing Education at Sussex from the mid-1970s and worked in CCE as a member of faculty from 1989. He is a Reader in English, and during 2009-10 and 2010-11 was Director of Taught Programmes in the School of English.
Role
Reader in English; tutor and convenor of English Literature BA courses.
Areas of special interest include: The idea of 'culture' and its representation in literature; place, landscape, environmental politics and writing; Irish writing in English since 1880; modernism and its precursors in late nineteenth-century fiction; contemporary fiction. Recent publications include chapters and articles discussing John McGahern, Ali Smith, Michel Houellebecq, Margaret Atwood and Kazuo Ishiguro.
Martin is co-editor (with Kate Soper and Lyn Thomas) of The Politics and Pleasures of Consuming Differently (Palgrave Macmillan, November 2008). This brings together contributions from teachers and researchers in media and cultural studies, literary studies, philosophy, sociology and environmental studies, in Britain, Holland, Italy and the USA; contributors argue that contemporary modes of consumption in the 'developed' world are problematic in terms of both happiness and sustainability. Martin has contributed a chapter entitled 'The past, the future and the Golden Age: some contemporary versions of pastoral'. His chapter 'Raymond Williams: Materialism and Eco-Criticsm' is in Axel Goodbody and Kate Roigby's recent volume Eco-Critical Theory: New European Approaches (University of Virginia, 2011).
Other books written, jointly writen and co-edited by Martin include Journeys in Ireland: Literary travellers, rural landscapes, cultural relations (Ashgate, 1999); To Relish the Sublime? Culture and Self-Realisation in Postmodern Times (with Kate Soper, Verso, 2002); and George Gissing: Voices of the Unclassed (edited with Jenny Bourne Taylor, Ashgate, 2005).
Articles appearing since 2009 include discussions of John McGahern in Irish Studies in Europe II and in New Formations, and of Ali Smith's The Accidental in Green Letters; and 'Sex, dystopia, utopia: (techno)cultural mediation and sexual pleasure in recent novels by Michel Houellebecq, Margaret Atwood and Ali Smith', in the second number of Critical Engagements. '"I want you to tell me if grief, brought to numbers, cannot be so fierce": Stanzaic Form, Rhythm and Play in Paul Muldoon's Long Poems' is in Etudes britanniques contemporaines, 39, December 2010. 'Anosognosia, or the Political Unconscious: Limits of Vision in Ian McEwan's Saturday is in Criticism, Winter 2010. Shorter recent pieces include a Commentary in Radical Philosophy 168 on the culture and politics of the bicycle: 'Velorutionary' is freely accesible at http://www.radicalphilosophy.com/commentary/velorutionary
During 2011-12, Martin is teaching four courses in the English BA: the Special Author course on Kazuo Ishiguro, autumn and spring/summer seminars in 'Texts in Time' (1 and 2), and a new second-year option, 'Scenes of Learning: Education in the Novel of Development'.
Student Consultation
Martin's office hours during spring and summer terms 2013 will be Mondays, 1200-1300, and Tuesdays, 1400-1500.
Ryle, Martin (2011) 'Sententious solitude'? Figures of the poet in the work of Derek Mahon. In: Here/Now-Then/There: Traditions, Memory, Innovation in Modern British and Irish Poetry: Essays on Modern British and Irish Poetry, 5. University of Gdansk. ISBN 9788373268319
Ryle, Martin (2011) Raymond Williams: materialism and ecocriticism. In: Ecocritical theory: new European perspectives. Under the Sign of Nature: Explorations in Ecocriticism . University of Virginia Press, pp. 43-54. ISBN 9780813931357
Ryle, Martin (2010) Anosognosia, or the political unconscious: limits of vision in Ian McEwan's Saturday. Criticism, 52 (1). pp. 25-40. ISSN 0011-1589
Ryle, Martin (2010) 'I want you to tell me if grief, brought to numbers, cannot be so fierce': Stanzaic form, rhythm and play in Paul Muldoon's Long Poems. Etudes britanniques contemporaines (39). pp. 143-156. ISSN 1168-4917
Ryle, Martin (2009) John McGahern: memory, autobiography, fiction, history. New Formations (67). pp. 35-45. ISSN 0950-2378
Ryle, Martin (2009) Neo-pastoral eco-didactics: Ali Smith's 'The Accidental'. Green Letters - Studies in Ecocriticism, 10. pp. 8-18. ISSN 1468-8417
Ryle, Mr Martin, ed. (2008) The Politics and Pleasures of Consuming Differently. Consumption and Public Life . Palgrave Macmillan. ISBN 9780230537286
Ryle, Martin (2008) Sex, dystopia, utopia: (techno)cultural mediation and sexual pleasure in recent novels by Michel Houellebecq, Margaret Atwood and Ali Smith. Critical Engagements, 2 (2). ISSN 1754-0984
Ryle, Martin (2006) The historical novel? Novel, history and the 'end of history'. In: Genre matters: essays in theory and criticism. Intellect Books, pp. 155-168. ISBN 9781841501079