Project work is a key feature through all our of Engineering and Product Design degrees at Sussex and takes many different forms across each year, from industry supported, tutor brief led and self-initiated. Click on the examples below to see a selection of student projects
Final year individual projects
This, for many students, is the high point of their degree. In undertaking a project, you draw together all the understanding and skills you have acquired and apply them to a real engineering or design problem. Over 20 weeks, you progress from planning your project through testing, where appropriate, to implementation and demonstration. You present the results of your work to other students and faculty in a colloquium, and write an extended report.
Year 3 Project Exhibition
Student projects from the 2012-3 3rd Year project exhibition
Electrical and Electronic Engineering

Autonomous mobile robots
A visualisation system for viewing museum artefacts
Harmonic and logarithmic synthesis
Methods for detecting modulated carriers for a counter-surveillance system
MPEG4 video streaming using RTSP
Small instrumented rocket
Development of a modern handheld E-field meter
Electric car
GPS-guided robot
LED torch for emergency use
Motorcycle speaking speedometer
Motor vehicle recognition for traffic control application
Neural network face detection: finding faces in images
Neural network model of a vechicle suspension system
Noise measurement using mobile phones
Self-guiding hovercraft
Mechanical and Automotive Engineering
Alternative braking engergy storage and re-use systems for vehicles
Bicycle design with kinetic energy recovery and storage
CFD analysis of flow in rotating cavities with protrusions
Cooler housing for hot climate
Particle image velocimitry vehicle flow field
Simulation of vehicle dynamics of the Formula Student racing car
Product Design
Dive personal assistant – a dive computer that helps divers to navigate and track
Electricity-generating road ribs: secondary kinetic energy recovery system – convert the kinetic energy of vehicles to electrical energy through electromagnetic induction acting as a secondary kinetic energy recovery system
Learning aid for children with learning difficulties – three toys for children aged 7-8 (key stage 2), designed to develop their numeracy and science skills, incorporating aspects from the national curriculum including times tables, shape, time and shadows
Tube train interior re-design – addressing issues of: improving user personal space, ease of boarding/alighting, travelling with luggage, travelling with children, travelling as a disabled user, reduction of litter, ease of cleaning/maintenance, minimising the threat of terrorist activity, and the durability in use and against vandalism
Design show
Every year, product design students put together a degree show to exhibit their final year projects to the public, trade professionals, potential employers and the media.
Product Design
First year electronics projects
We provide every first year undergraduate studying Electrical, Electronic or Computer Engineering with the resources to be able to explore electronics and try their own mini-projects outside of laboratory time.

This takes the form of a National Instruments myDAQ, designed specifically for students, to provide them with the technology to experience hands-on learning anytime, anywhere.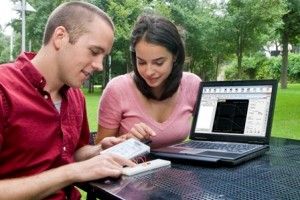 Second year product design project
Second year Product Design students have the chance to build a full-sized, functioning prototype model of their individual projects. Examples of such projects include a lighting project.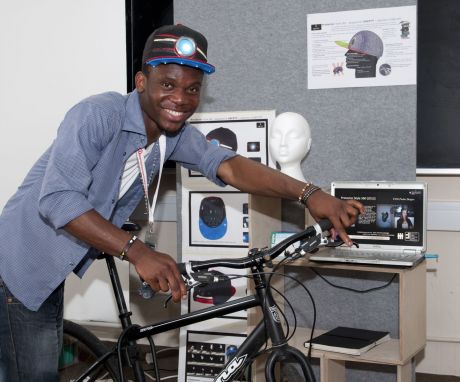 Bridge building competition
At the end of the first term in the first year students are set an engineering challenge of designing and building a bridge. Each team has the same specifications, restrictions and materials but they can apply any design they choose. The bridges are then tested to see how much weight they can take before breaking. The weight of the bridge and the load it can take are calculated and a winner announced. The experiment forms part of the assessment for this course but is also a fun way to end the first term.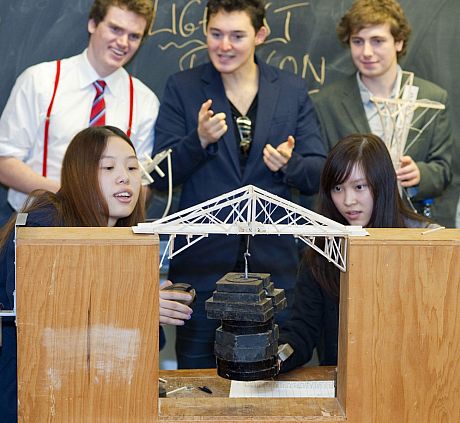 Group projects
Group projects play an important role in every year of all our courses. These culminate in group presentations, demonstrations and reports.
In the final year of the MEng courses, students are formed into interdisciplinary teams to undertake a major project. Groups are required to work in the same way as professional engineering teams in industry. For example, they hold regular formal meetings and assign roles to each member. One of our research groups or industrial collaborators usually specifies the project topics.
Select from the list below for more details:
MEng group projects
Previous group projects have included:
Formula Student
The design and completion of a racecar for entry into the Formula Student competition. For more detailed information, visit Formula Student.
Remote-controlled home automation system
A variety of everyday home functions such as temperature control, lighting and plant watering were controlled remotely using wireless communication and embedded microprocessor systems.
Aerial Vehicle for Video Reconnaissance
The team purchased and modified a 'quadcopter' - a hovering aerial multi-rotor vehicle of the type that can be easily flown over variable terrain. They added a light geodesic frame structure to protect it during landings and mounted a video camera which was set up to transmit live video to a ground station.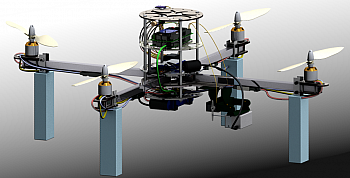 Gas turbine car
The installation of a Gem gas turbine in a Jaguar and the design of the associated drive shaft, exhaust system, brake vacuum system and cockpit engine controls.
Mechanical fish
A bionic underwater surveillance system that simulates the motion of a fish in its propulsion method.
Multiplexer
A system for the multiplexed acquisition and processing of data from 64 thermocouples mounted on a gas turbine, operating at high temperature and 3000 g's.
Vision assessment
A portable vision assessment system was designed and constructed. This has now been adopted as a standard for assessing a pilot's vision.
Design of an evaporative cooler
In collaboration with Daewoo, an evaporative cooler for passenger compartments was designed and tested.
Formula Student
The Formula Student project is interdisiplinary MEng group project involving the design and completion of a racecar for entry into the IMechE Formula Student competition. For more detailed information, visit the Formula Student page.


Formula Student