Welcome to the Department of Engineering and Product Design
Enginering and Design Student wins the prestigious MacQuitty prize
The University's most generous prize, the £10,000 MacQuitty Prize, has been awarded this year to Daniel Riszczuk, an engineering undergraduate student who has been at the University for 5 years starting with a foundation year.
The winning student is chosen based on their performance in their undergraduate degree, the prize is awarded on merit alone.
The Telegraph STEM Awards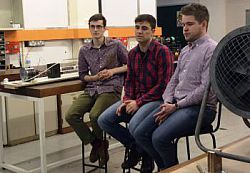 Final-year Mechanical Engineering student Daniel Crumpton and his team won the Automotive category of the STEM Awards with their new generator that makes electric-car engines lighter and more efficient.
Sussex student innovations in running for £25,000 Telegraph prize
Watch our winning automotive team talking through their project: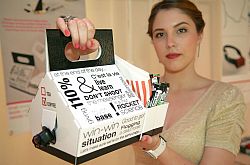 All Engineering and Design courses have an optional placement year assessed as an integral part of the course, leading to the award 'Course name with an Industrial/ Professional Placement Year'.