Nationally, there is strong focus on improving access to university for under-represented groups. In response, the Department of Education at the University of Sussex offers a 'strand' for the part-time Education MA course specifically to support the professional development needs of widening participation practitioners.
The Education MA is an innovative, highly flexible part or full-time degree course designed to run alongside - and complement - your professional role, enabling you to work and study at the same time.
Teaching focuses on one-to-one supervision with a tutor who has an area of specialist expertise and a focus on the development of Widening Participation (WP) practice. It also supports the development of research skills through a programme of optional evening seminars. These sessions also provide opportunities for the discussion and sharing of work.
Students enrolled on the WP Strand will also have opportunities to meet and discuss their research interests as a group.
Course structure
The duration of study for this course is normally a year for full-time, or two to five years if part-time. The course is very flexible with a number of possible routes to MA, PG Diploma or PG Certificate awards. There are six modules of study:
Critical Reflection (15 credits) - on an aspect of WP practice or experienceon an aspect of WP practice or experience (we can accredit prior professional learning - in the form of recent continuous professional development activity - for this module if applicable)
Educational Theory and Practice (15 credits) - deepening understanding through the reading of relevant literature and engaging with theory on WP
Contexts, Curricula and Values (30 credits) - on a specific aspect of WP work or debates
Research Methods (30 credits) - development and piloting of a research instrument in a WP context in the form of an oral presentation, supported by a poster
Minor Project (30 credits) - a small piece of research to develop understanding of a specific aspect of WP practice
Dissertation (60 credits) - a more extended piece of research conducted in a WP setting.
Testimonials from successful graduates: 2014-16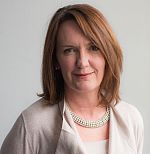 Fay Lofty
"Working as a Widening Participation Officer, I was looking for a Masters level course to deepen my knowledge of the education sector and challenge myself academically. The MA in Education (WP Strand) fitted the bill to perfection. The course was well structured and the support from my supervisor was a constant source of guidance and inspiration. The facilities at Sussex are wonderful and, as a mature learner, I found a wealth of useful tools and resources offered by the library. The course has been extremely useful to me in my work as a practitioner - it has opened many doors leading to further research possibilities and given me a much greater understanding of the sector which I am able to use to benefit my team and the children and families we work with."
Fay works as Schools Liaison Programme Manager on HEFCE's National Collaborative Outreach Programme for the Sussex Learning Network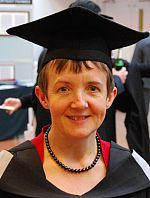 Penny Longman
"As a careers adviser who got involved in Widening Participation as part of my work within school and college, I have been sensitive to a potential conflict between my professional commitment to impartiality and a policy agenda promoting one particular route – that of HE participation. This MA course gave me a thorough grounding in research methods, alongside the opportunity to undertake my own primary research exploring issues surrounding the potential benefits - and challenges - of HE participation. I am now able to use the insights I gained to inform and enhance my professional practice: I provide guidance to young people and seek to enable those who chose to progress to HE to engage as fully as possible with the opportunities it can offer."
Penny works as a careers consultant at the University of London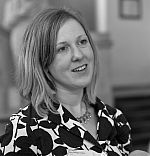 Ruth Squire
"I knew that there weren't many courses like this so I didn't have anything to compare it to. I thought that it would be different to undergraduate study and it really was! Having one supervisor and point of contact over two years was a real difference. I felt I actually got to know a bit more about the people who were teaching me, their specialisms and interests. That also helped me in being able to see myself as a researcher - something I didn't expect to happen. I thought I would come out a more informed professional, but I sort of developed this confidence in also being a researcher and being able to apply that to my workplace."
Ruth is a full-time PhD student at Sheffield Hallam University focusing on the role of third sector organisations in widening participation.
Admission requirements
At least one year's experience of working in a role with a WP focus
At least a second-class undergraduate honours degree, or equivalent qualification
A certificate of proficiency in English Language if English is not your first langauge (an overall IELTS score of 7.0 with at least 6.5 in each component, or Internet TOEFL with a score of at least 95 overall with at least 22 in Listening, 23 in Reading and 24 in Writing).
NOTE:
Students who can provide evidence of sustained critical reflection and/or CPD activity related to teaching and learning prior to registering for this course may be able to gain advanced standing.
If you feel you are a strong candidate but do not quite meet all the above criteria, you can contact Sussex Recruitment Services to discuss your particular
circumstances.
E: pg.enquiries@sussex.ac.uk
Contact us
Administrative enquiries
Course Coordinator:
E: d.morris@sussex.ac.uk
Academic enquiries
Dr Louise Gazeley, WP Strand Leader
E: l.h.gazeley@sussex.ac.uk