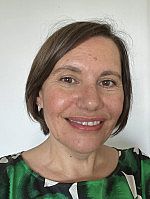 Prof
Janet Boddy
Post:
Professor of Child, Youth and Family Studies (Education)
Other posts:
Director of Research and Knowledge Exchange (School of Education and Social Work)
Location:
ESSEX HOUSE EH 211
Email:
J.M.Boddy@sussex.ac.uk

Telephone numbers
Internal:
2768
UK:
01273 872768
International:
+44 1273 872768

Research expertise:
download vCarddownload vCard to your mobile
Biography
After graduating from the University of Glasgow in Psychology, Janet carried out her PhD at the Institute of Child Health, University College London. Following a period lecturing at the University of Leeds, she moved to the multi-disciplinary Thomas Coram Research Unit (TCRU) at the Institute of Education in London.
In January 2012, Janet joined the Department of Education in the School of Education and Social Work at Sussex, where she established a new BA in Childhood and Youth: Theory and Practice. She worked with Rachel Thomson to establish the cross-University Centre for Innovation and Research in Childhood and Youth (CIRCY, www.sussex.ac.uk/esw/circy), which she directed from 2016-2019. She currently acts as joint Director of Research and Knowledge Exchange in the School.
Janet's research is concerned with family lives and with services for children and families, in the UK and internationally. She is currently leading a major national evaluation of Pause (https://www.pause.org.uk) within Wave 2 of the Department for Education Innovation Programme. Other recent research includes Beyond Contact a four-country European study of work with families of children placed away from home (http://www.nuffieldfoundation.org/news/beyond-contact-work-families-children-placed-away-home), Everyday Lives and Transitions to Adulthood (ELTA), a study of the everyday lives of young people in care in England and France, funded by the European Commission, and Against All Odds?, a study of young adults who have been in care in Norway, Denmark and England, funded by the Research Council of Norway. Her research in Europe also includes studies examining social pedagogy as a model of education for work with children and families in continental Europe. Janet also led a study within the ESRC's National Centre for Research Methods node NOVELLA (Narratives Of Varied Everyday Lives and Linked Approaches, http://www.novella.ac.uk), using a multi-method narrative approach to study meanings of environment for children and families in India and the UK. A book from the project was published in September 201 by Policy Press: https://policypress.co.uk/environment-in-the-lives-of-children-and-families

Janet has a long-standing interest in research ethics and governance, leading development of the ESRC-funded Ethics Guidebook website (www.ethicsguidebook.ac.uk) and working as an ethics adviser for ESRC and ERC. In collaboration with Professor Bobbie Farsides in the Brighton and Sussex Medical School, and Dr. Grace Spencer at the University of Sydney, and Dr. Rebecca Rees at the UCL Institute of Education, she conducted a project for the Nuffield Council on Bioethics, making a film about young people's views of ethics in clinical research (see http://www.sussex.ac.uk/esw/circy/research/completedresearch/bioethics).
Role
Professor of Child, Youth and Family Studies, Centre for Innovation and Research in Childhood and Youth (CIRCY) http://www.sussex.ac.uk/esw/circy/
Joint Director of Research and Knowledge Exchange (DRAKE), School of Education & Social Work
Doctoral Supervision
Janet's supervision interests are focused on childhood, youth and family, with a particular interest in:
families' everyday lives, and
services for children, parents and families, including:

children 'looked after' within the care system, and care leavers;
support for children and families with complex needs; and
approaches to work with children and families, including European models of social pedagogy and other disciplines.
In terms of methodology, I have particular interests in:
cross-national research;
qualitative methods including creative, longitudinal and narrative methods; and
research ethics.
Janet has supervised the following students, and welcomes PhD inquiries in areas relevant to her interests:
Tracey Fuller (2019) Can I Trust You? Ethics considerations for school counsellors in information sharing and multi-professional working
Sandra Lyndon (2018) An exploration of Early Years Practitioners' narratives of child poverty within the UK
Bella Wheeler (2017) Spaces after Modernity: A Systems Based Exploration of Narrative Formation and Environments for Health and Cohesion
Catherine Walker (2016) Environment and children's everyday lives: Experiences, understandings and practices (UCL Institute of Education)
Jacqui Shepherd (2016)

"It's like sending your 12 year old to college." Experiences of transition from special school to mainstream college for young people with autism

Padmini Iyer (2016) Risk, rakhi and romance: learning about gender and sexuality in Delhi schools
Adi Shapira Faians (2015) Social skills learning groups: a case study of young people identified with Attention Deficit Hyperactivity Disorder
Yael Sharon (2014) Meaning in life through children's eyes: the views and experiences of eight year old children in Israel
Alyson Costa (2009) Facilitating participation of looked after children at GCSE : young peoples perspectives, in one local authority. (UCL Institute of Education)
Ongoing:
Kathleen Bailey: The Power and Potential of Biophilia for Young Children's Learning and Holistic Well-Being

Nehaal Bajwa: Narratives and practices of 'involved' fathering and early childhood care among urban men in Pakistan

Marie Claire Burt: Mentorship in Poverty Alleviation Programs: Evidence from Paraguay

Jenny Hewitt: Exploring The Power of Children Through Their Words and Worlds: How Young People's Public Constructions Intersect with the Political and Personal

Sushri Sangita Puhan: Sense of Self and Belonging for Indian born adopted adolescents in India

Loreto Rodriguez: Narratives of change and psychotherapy for young children in Chile who have experienced sexual abuse: Perspectives of children and their psychotherapists
Community and Business
Janet has been involved in a range of advisory activities for UK government and other organisations, including ESRC, for whom she has been part of the working group reviewing the Framework for Research Ethics. She led the research review for the Care Inquiry, and in 2017 conducted a review of voluntary placement arrangements form the Your Family Your Voice Knowledge Inquiry into Section 20 placements. She she also serves on the Partnership Board for Research in Practice. Most recently, she has been chairing a Task and Finish Group for the Family Justice Observatory, on quality standards for qualitative research.