Teaching Taster Course: 14-18 March 2016
Thinking of secondary school teaching and need some further experience? Come to our free one week 'taster' course at Tanbridge House School Farthings Hill, Guildford Road Horsham, West Sussex, RH12 1SR.
Offered in partnership with the University of Sussex, you will experience a range of opportunities, including:
the observation of lessons in your own subject specialism
the observation of outstanding teachers - what makes a great lesson
teaching participation alongside an experienced member of staff
working with a Teaching Assistant to understand the challenges facing students with Special Educational Needs and Disabilities
Register a place on this course: iteadmissions@sussex.ac.uk
Teacher Recruitment Event: 15 March 2016
The University of Sussex offers a range of exciting routes into teaching in partnership with schools, colleges and nurseries across the South East.
PGCE and School Direct courses are currently available in a wide selection of subjects:
Art & Design, Biology, Business Studies, Chemistry, Classics, Computer Science, Design Technology, Drama, Economics, Engineering, English, Geography, Health & Social Care, Mathematics, Media Studies, Modern Foreign Languages, Music, Physics, Psychology, Religious Education and Social Science.
Depending on your subject and qualifications, you could be eligible for a tax-free bursary or a training salary while you train to teach.
To find out more about how you could make a difference to young people's futures, come and meet university tutors and school teachers:
Tuesday 15 March
5.30 - 7.30pm
Hove Park School, Nevill Road, Hove, BN3 7BN
To book a place at the event, contact iteadmissions@sussex.ac.uk
Director of Initial Teacher Education: Jo Tregenza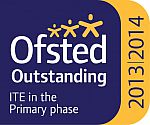 Download the ITE Brochure [PDF 558.93KB]
See also PGCE & School Direct Trainee Funding: 2016/17 [PDF 161.43KB].

See also School Direct & PGCE Place List [PDF 195.76KB] for a list of schools offering placements per subject.
Our success
The partnership annually reviews the quality of its teacher education courses, as well as the progress of its trainees. Our courses are quality assured by external examiners every year and our overall provision is subject to inspection by Ofsted within a five year cycle. In 2014, Ofsted judged the overall effectiveness of our Primary ITE courses at Sussex as 'Outstanding' and our secondary courses as 'Good'.
We are proud of our trainees and their success. Of our graduating cohort of 2014, 92 per cent secured QTS. According to the most recent survey of Newly Qualified Teachers (NQTs), 94 per cent of ex-trainees rated the quality of the their training as good or better.
Our partnership
The University of Sussex has a history of innovation for its teaching courses: 45 years ago it pioneered the model of school-based teacher training, which has now been adopted by all training institutions in England.
In 1993 the Sussex Consortium of Teacher Education and Research was established and has since overseen a partnership where over 100 local secondary and primary schools work together with the University to select, train and assess generations of new teachers. The result of this long-established relationship is that our trainees receive excellent support - both from schools offering professional practice placements, and from the experienced teachers who act as mentors supporting our trainees and offering models of good practice.
Our offer
Our partnership is proud to offer a range of professional and academic training courses which lead to Qualified Teacher Status (QTS).
We currently offer a Postgraduate Certificate in Education (PGCE) in Primary (ages 5-11), Key Stage 2/3 (7-14) and Secondary (11-16) with specialisms in over eight subjects. For the latter, professional practice is focused on Key Stages 3 and 4, but training includes inputs on the Post-16 curriculum with teaching experience placements, where available and on request.
Alongside these core courses, we work closely with different groups of schools and Teaching School Alliances to offer both School Direct and employment-based School Direct: Salaried training routes in Primary and Secondary phases, as well as in a broader range of subject specialisms. In most cases, the PGCE is offered to all School Direct candidates.
To support candidates in shortage areas, we provide Subject Knowledge Enhancement (SKE) training in Mathematics, Physics, Chemistry and Modern Foreign Languages. For established and experienced school professionals without a teaching qualification or QTS, we offer the PGCE in Pedagogy and Practice and the Assessment-only route to QTS.
Our full PGCE course (worth up to 90 M level credits) is equivalent to half a Masters qualification and on graduation many of our trainees opt to enrol on our innovative MA in Education course.
Our ethos
As a partnership, we share the following vision, ambitions and expectations:
Our mission
We are committed to high quality teacher education built upon genuine partnerships, inspired by best classroom practice, and engaged in teaching as an intellectual and ethical vocation. Our collective mission is to recognise, support and develop a generation of reflective practitioners who are ready, willing and able to improve the life chances of every young person they teach.
Our trainees
We value, encourage and seek to empower our trainees to be: imaginative and crreative; reflexive and curious; open and responsive; enthusiastic and passionate; independent and collaborative; determined and resilient; good-humoured and optimistic and always ready to see the 'glass half full'!
Our approach
We believe that, in a challenging and dynamic environment, and amongst richly diverse school contexts, we are more likely to succeed in mutually benecial partnerships than apart. Working together in school-based teacher education is a tradition founded at Sussex where we recognise that new teachers need to observe, collaborate with and be supported by the best classroom practitioners. We know that we can all learn - and go on learning - from each other, and that engagement in teacher eduication illustrates an ongoing engagement with evidence-based practice and continuing professional development.
Our goals
Our partnership is ambitious. Quite simply, we expect our graduate teachers to make a meaningful and tangible difference; raising the achievement of all their pupils by being good or better in their teaching. Equally, we all have a responsibility as credible role models to share fresh ideas, foster a hunger to learn, and empower our young people to thrive as life-long learners. We want teacher education, and all those involved with it, to enrich the fabric of the school, contributing beyond the classroom - engaging with the wider community and valuing the whole child within them.
Reports to view/download
To find out more, see: