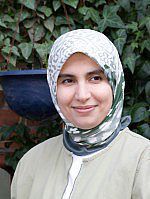 Mariam is Lecturer in the Department of Education at the University of Sussex. Before coming to Sussex, she was a Research Associate at Durham University and a Researcher Development Officer at the University of Manchester. Internationally, she has worked with teachers and researchers in higher education contexts in Egypt, Palestine, Jordan, Ghana, Nigeria, Cambodia and Japan.
Mariam is a Senior Fellow of the Higher Education Academy and a member of the Society for Research into Higher Education. She holds a certificate in coaching and mentoring and currently moderates the Cooperative Development website.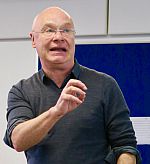 Dr Sean Higgins
Sean is a Lecturer in International Education and Development within the Department of Education ant the University of Sussex.
Simon is a Professor of Education and Head of the Department of Education at the University of Sussex. He graduated with a first class degree in History from the University of Worcester and undertook his PGCE teacher training at Sussex in 1994 which he followed with an MA in American History. As Head of History he taught History and Politics in Brighton during the 1990s, joining the University of Sussex as a PGCE Secondary History Tutor in 2002. Simon was Director of Initial Teacher Education from 2005-15 and has been a member of the School's Leadership Team since 2013.
Outside of Sussex, Simon is a school governor at Brighton Aldridge Community Academy, Portslade Aldridge Community Academy and Davison High School for Girls. Working closely with schools and colleges across Sussex he sits on the strategic boards of regional Teaching School Alliances, including: Inspire, Thrive and Pavillion and Downs. He currently chairs the Sussex Maths Hub and is a member of the Brighton and Hove Local Authority Strategic Partnership Board.
Nationally, Simon represents Sussex at the Universities' Council for the Education of Teachers management committee and was elected to the national executive in 2017.
Recent international work has included professional development consultancy and courses in Kazakhstan, Nigeria, Beijing and Cambodia.
See also:
Education Faculty - most of whom are able to lend their expertise to CPD and consultancy