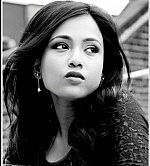 Dr
Amrita Saha
Biography
Amrita completed her DPhil in Economics, working on the political economy of trade policy with a focus on India, for which she received the Exim Bank International Economic Research Annual (IERA) Award 2017. Her research was funded by the Commonwealth Scholarship Commission in the United Kingdom. She was supervised by Prof. L. Alan Winters and Dr. Ingo Borchert.
Amrita is currently a post-doctoral researcher at the Institute of Development Studies (IDS); and visiting fellow at the India Observatory, London School of Economics and Political Science. Her ongoing research explores the political economy of trade protection, agricultural commercialisation in Sub-Saharan Africa, innovation and inclusive structural change.
During her time at Sussex, she has worked at the World Trade Organization (WTO) in Geneva, with the Commonwealth Secretariat in London, at IDS Sussex, and the United Nations Economic and Social Council for the Asia and Pacific (UNESCAP) in Bangkok.
Amrita has taught courses on the political economy of trade protection in her roles as teaching fellow at LSE, SOAS and University of Bath (Course Convenor). At Sussex, she has taught courses on statistics, introduction to economics, research methods and advanced micro economics. At IDS, she teaches development economics and econometric methods.
Prior to joining the research programme at Sussex, she has worked with the Foreign Trade Division at Ministry of Commerce & Industry, India from 2010-2011. She has also pursued research projects in India, under the MacArthur fellowship at the Indian Council for Research in International Economic Relations (ICRIER) New Delhi, the Sir Ratan Tata Fellowship at the Institute for Social and Economic Change (ISEC) Bangalore, at the Reserve Bank of India (RBI) Bangalore and the National Council for Applied Economic Research (NCAER) New Delhi.
Role
Post-Doctoral Researcher
Qualifications
PhD Economics