The study of international development has never been more popular or more important. It is concerned not only with addressing global poverty and inequality, but also social and cultural transformation and moral and religious values. Sussex is one of the largest and longest established centres for the study of international development in the world. We engage with numerous development challenges, including migration and poverty, human rights, corporate social responsibility and environmental management.
Why International Development at Sussex?
Sussex is ranked 2nd in the world for Development Studies (QS World University Rankings by Subject 2016).
Leading centre to study development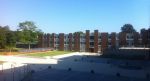 International Development at Sussex brings together Anthropology, Geography, International Relations, Economics, Sociology and History to provide you with an integrated approach to development issues. Our international reputation means leading development practitioners regularly visit campus, giving talks and providing career advice. Our staff are also practically engaged in development issues
International opportunities
At Sussex you can complement the global perspective of our courses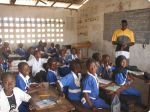 through study abroad, international work placements or a bursary to fund international summer projects. Recent student projects have included establishing an NGO in Rwanda, training chefs in India, teaching in Tanzania, and delivering a course on football refereeing in East Africa.
A vibrant international student community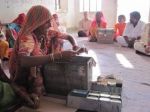 We are proud to recruit lively, passionate and proactive students. From the Sussex International Development Society, student organised seminars and film series to local and international volunteering, there are plenty of opportunities for you to get involved. Check out the SIDS (Student International Development Society) Facebook page
Global careers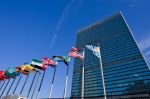 Sussex graduates in development are found across a wide range of international organisations and NGOs, including Oxfam, the UN and the British Red Cross. Sussex alumni include the former UK Minister for International Development, Hilary Benn, and senior civil servants and policy makers across a number of countries.