Dr Kate Murphy shared her inside knowledge of life at one of the nation's defining sites of women's representation.

Date: Thursday 22nd May 2014
Time: 12.30-1.45pm
Venue: Arts A001 (Lecture theatre)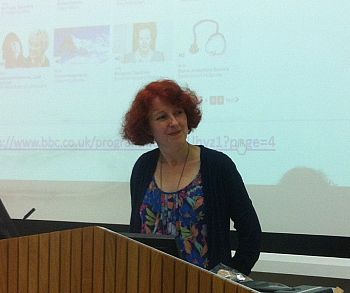 Dr Kate Murphy is a Senior Lecturer in Radio Production at the University of Bournemouth. She worked at the BBC for 24 years, primarily as a Senior Producer for Woman's Hour, during which time she had responsibility for the history output, as well as carrying out extensive research into the programme's past.
This was a free event.
All welcome.
No need to book.
For further information please contact
T 01273 873585
E A.Loske@sussex.ac.uk
or
E adcf20@sussex.ac.uk
This event was co-sponsored by the Centre for Gender Studies.