Wednesday, 30 October 2019
16.00-17.45 pm
Fulton A
University of Sussex

Free, all welcome
Disabled access
A unique opportunity to hear Margaret Busby, pioneering publisher and broadcaster, and editor of acclaimed anthology New Daughters of Africa.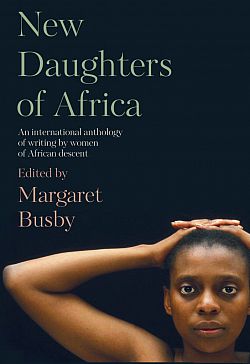 To explore the role of feminist and black publishing in showcasing the creativity of women of African descent, we will be joined by Candida Lacey (Publishing Director of Myriad Editions) and Simidele Dosekun (Assistant Professor at LSE and formerly editor at Kachifo, publisher of Farafina Books).
CLHLWR Director Margaretta Jolly will introduce.
Please join us to celebrate radical publishing, for drinks and nibbles, and a chance to buy the book at a special one-off price!
To book, please use Eventbrite
Questions? Contact Hannah Ludikhuijze H.Ludikhuijze@sussex.ac.uk
A collaboration between CLHLWR, The School of Media, Film and Music, and the Sussex Africa Centre.