Monday, 14 November 2016
5-6.30 pm
Language Learning Centre
Arts A
University of Sussex

Wine at 5pm, talks at 5.30pm, followed by Q and A, till 6.30pm
Free event, all welcome.
This seminar, jointly organised by the Centre for Life History and Life Writing Research and the Sussex Centre for Language Studies will introduce the concept of the journal extime, or diary of the outside, pioneered by prize-winning French writer Annie Ernaux.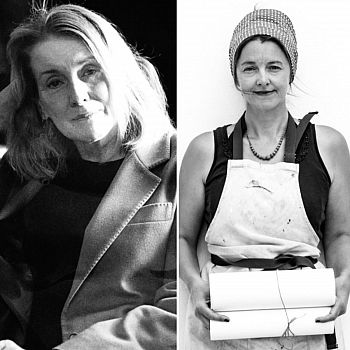 The speakers, Professor Lyn Thomas and Lewes writer Tanya Shadrick will explore how the project of the journal extime redefines the diary and act of writing, as well as discussing the role of the writer as ethnographer of a space / time; and the impact of women writers 'occupying' public space.
Lyn Thomas will discuss Ernaux's diaries of her encounters in the urban spaces of Paris and the nearby new town, Cergy-Pontoise where she lives: Journal du dehors and La vie extérieure. A more recent diary of Ernaux's visits to her local hypermarket, Regarde les lumières mon amour will also be examined. Quotations will be read in French and translations will be provided.
In May this year, Tanya Shadrick embarked on a year-long site-specific feat of 'distance' writing at Pells Pool in nearby Lewes. Called Wild Patience: Laps in Longhand, her work — done under the public gaze, on her knees, while inviting visitors to engage with the process — seeks to offer up the role of writer for examination. She will speak to the sources and events which fed the work and discuss the challenges for a woman writer embodying her work in public.