8 February 2017
University of Sussex
Room: Fulton 202
4-5.30pm

Free event, all welcome.
Nicoletta Demetriou is Research Fellow in Ethnomusicology and Life Writing, Wolfson College, University of Oxford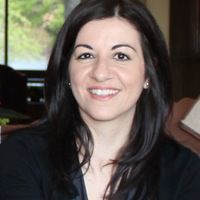 Nicoletta Demetriou on The Cypriot Fiddler project:
In 2005, as part of my PhD fieldwork in ethnomusicology, I went back to Cyprus to do a series of interviews with elderly folk musicians. I was then interested in a group of folk songs. While interviewing these musicians on the folk songs I was studying, I would also ask them to tell me a few words about the lives they had led as professional instrumentalists in Cyprus in the mid-twentieth century. Their stories revealed far more than I could have imagined. They revealed not only the stories of individual musicians, but also the story of a distinct professional class that had, by then, all but ceased to exist. I made a note of these stories not really knowing why at the time. In 2012, as part of my new research in ethnomusicology and life writing at Wolfson College, Oxford, I decided to revisit them.
In this seminar I will discuss The Cypriot Fiddler project, my attempt to record the stories of Cyprus's last surviving traditional fiddlers both in writing and in a documentary. I will talk about what musicians' life stories can tell us about the music and society we are looking at, and about the importance of letting musicians tell their own story, in their own words. Finally, I will also show extracts from The Cypriot Fiddler documentary, released in April 2016, and made possible with funding entirely collected through an online crowd-sourcing campaign.
Click on the YouTube links below to listen to Nicoletta Demetriou singing memories and lives at the International Auto/Biography Association World conference in Cyprus 2016.
https://www.youtube.com/watch?v=yvL6CRHaryk&t=3s
https://www.youtube.com/watch?v=V9Qxu0izxO4&t=5s
https://www.youtube.com/watch?v=cX7sWgiEsVE&t=243s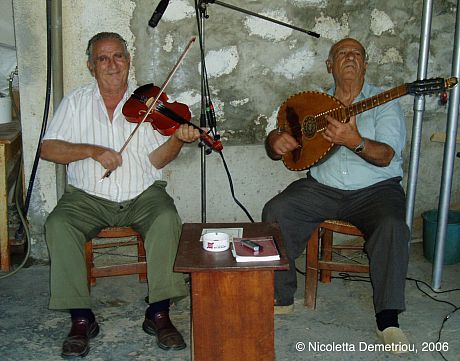 The Cypriot Fiddler Facebook page
This seminar was organised in collaboration with the MFM seminar series and the Department of Music at Sussex University.