After completing my doctorate at the University of Sussex I was incredibly grateful to have the opportunity to become a Visiting Research Fellow (VRF) with the Centre for Life History and Life Writing Research (CLHLWR). Having been a member of the centre in a different capacity prior to my fellowship, I was aware of the important and fascinating work being conducted by the members of the centre and I felt particularly thankful that the fellowship allowed me the opportunity to remain connected to such a vibrant community of scholars.
During my time as a VRF for the centre I have given lectures at the University of Sussex, the University of Lethbridge in Alberta, Canada, the International Association for Biography and Autobiography (IABA): Autobiography in Transit Conference in Banff, Canada, the Northeast Conference on British Studies in Maine, USA, the North American British Music Studies Association Conference in Las Vegas, USA, and the AHRC funded Value of Women's Work Workshop in Florence, Italy. I was also guest expert on BBC's Radio 2's Programme "Sax Appeal: Ivy Benson's All Girl Band" hosted by Mel C, produced by Claire Wordsworth that aired in March, 2015.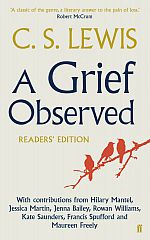 Recently, I have had an autobiographical essay published in a Faber collection entitled A Grief Observed Reader's Edition alongside works by noted writers C.S. Lewis, Hilary Mantel, Francis Spufford and Dr. Rowan Williams. The book, released in January of 2015, includes C.S. Lewis' original A Grief Observed text plus contemporary essays reflecting on grief and Lewis' work. The text has been described by The Times as offering a relief for readers who finds they are "not alone in the intense loneliness or feelings of anguish that bereavement bring."
In these early stages of my academic career, and as I work toward the completion of my second monograph, Ivy Benson's Music School For Girls, 1940-c.1985, which tells the story of the Ivy Benson Band, the first nationally successful all female band in British history, I have been truly grateful to have the support and connection to the CLHLWR.
Previous Visiting Research Fellows
Autumn Term 2010: Dr. Anu-Hanna Anttila,

Senior Researcher (Academy of Finland), Department of Sociology, University of Turku, Finland.

Dr Anttila carried out a month's research at the Mass Observation Archive as part of her research project Rethinking Work-Leisure Distinctions: Towards a More Sensitive Theory?

Autumn Term 2010: Prof. Belkis Kumbetoglu

, Marmara University, Faculty of Science and Letter, Department of Sociology, Ziverbey/Kadiloy, Istanbul, Turkey.

Prof. Belkis Kumbetoglu

visited Sussex for three months in the autumn of 2010, primarily to work on a book,

Qualitative Methodology: Different Perspectives, Debates and Issues

.
2012: Dr Anne Byrne

, Senior Lecturer, School of Political Science and Sociology,

College of Arts, Social Sciences and Celtic Studies,

National University of Ireland,

Galway, Ireland.

Dr Anne Byrne spent a month at Sussex, working on her project

Writing to Nancy, writing to Leonard (1943-1968). This project

considered the letters between Nancy Nolan and Leonard Woolf, publisher, political theorist, civil servant and husband to Virginia Woolf. During her time at Sussex she consulted letters and other papers by Leonard Woolf in Special Collections of University of Sussex Library, now located at The Keep.
What are Visiting Research Fellowships?
We encourage 'Visiting' appointments by researchers and scholars who will contribute to the intellectual life of the Centre. Normally, 'Visiting' status is offered to members of faculty at another institution, either at the UK or abroad, those working in the public or private sectors, and/or self-employed research consultants. The purpose of conferring a Visiting appointment is to provide an opportunity for researchers outside Sussex to collaborate with Sussex faculty on a research project or initiative, normally through spending a period of time in residence at the University.
Who can propose Visiting Fellows?
Anyone can apply. However before completing an application, you should familiarise yourself with the work of the centre.
You might also make direct contact with a member of faculty with whom you hope to collaborate during the fellowship. Decisions on appointment will be based on the following criteria:
The quality of the proposed project or activity

The fit between the applicants' interests, and those of CLHLWR

The appropriateness of the proposed outputs
Visiting Fellows may be sponsored by a member of faculty in CLHLWR, who should agree to act as their mentor for the period of their visit.
Finance/Funding
If visitors are to use university facilities then a bench fee of £1200 per term or £400 per month is applied, to cover costs of administration, office space, access to telephone, fax, computing, library and sporting facilities. Appointments can be made for periods of 1 month to 3 years, and must be approved by the Centre Director and the Head of the School of Media, Film and Music, where the CLHLWR is located.
CLHLWR has no funds to help support a Visiting Fellow. Applications can only be considered from those who already have (or expect to have) adequate financial support.
Accommodation
It is sometimes possible to book accommodation on campus. The University Housing Office has also negotiated a discount at selected hotels in the local area. Please seewww.sussex.ac.uk/residentialservices/1-2-7.html and www.sussex.ac.uk/aboutus/findus/wheretostay