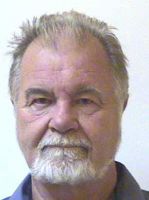 Prof
Donald Winch
Biography
Emeritus Professor of Intellectual History and Chairman of the Advisory Board of the Centre for Intellectual History.
Born 1935 in London. A beneficiary of the 1944 Education Act, he attended a local grammar school and was awarded a state scholarship to study at the London School of Economics, where he obtained a degree in economics in 1956. His initial specialisation was in the economics of international trade, and a scholarship enabled him to study at Princeton, where Jacob Viner was the leading expert. Viner was also a notable historian of economics, and Winch chose to write a doctoral dissertation on the economics of empire and colonization, later published as Classical Political Economy and Colonies (1965).
Winch.s first academic appointment was at the University of California at Berkeley. He returned to this country when offered a lectureship in the department of political economy in Edinburgh. Three years later, in 1963, he was appointed to a lectureship at the University of Sussex, where he has remained for nearly half a century, broken by visiting appointments in Cambridge, Oxford, North America and Japan. For most of that time Winch was attached to the School of Social Sciences, becoming its Dean for 6 years in 1968. His main undergraduate teaching centred on one of the School.s compulsory contextual courses, Concepts, Methods, and Values (CMV). This enabled him to extend his interest in the methodology and history of economics into a broader concern with the history of the social sciences from the Enlightenment onwards. He continued to teach economics well into the 1980s, though by then most of his teaching, and all of his research, was in intellectual history.
Intellectual history became a distinctive undergraduate major at Sussex in the 1960s. Teaching and research in the field was greatly enhanced when the first full-time appointments were made: John Burrow in 1969 and Stefan Collini in 1974. They were to become, respectively, the first holders of the Chair and a Readership in Intellectual History. For about two decades they were also Winch.s closest colleagues and collaborators. As a trio they wrote That Noble Science of Politics; A Study in Nineteenth-Century Intellectual History (1983), a work based on their collaboration as teachers of CMV which was widely regarded as the manifesto for a .Sussex. school of Intellectual History.
Winch has written on the history of economic thought during the .classical. period (Adam Smith to John Stuart Mill) and during what might be called the Keynesian era in the twentieth century, chiefly Economics and Policy; An Historical Study (1969) and (with Susan Howson), The Economic Advisory Council, 1930-1939; A Study in Economic Advice during Depression and Recovery (1976). The emphasis in these works was mostly on the connections between theory, policy, and public debate. Since then, however, he has written on a wider range of themes, beginning with Adam Smith.s Politics (1978) and a study of Malthus (1987) as demographer and political moralist.
With the support of the Leverhulme Foundation and the British Academy Winch has now completed an ambitious project for writing the intellectual history of political economy from the middle of the eighteenth century to the outbreak of the First World War. The first instalment appeared as Riches and Poverty: An Intellectual History of Political Economy in Britain, 1750-1834 (1996). It was followed by a volume edited with Patrick K. O.Brien entitled The Political Economy of British Historical Experience, 1688-1914 (2002); and the sequence was completed by Wealth and Life: Essays on the Intellectual History of Political Economy in Britain, 1848-1914 (2009).
Winch served as Pro-Vice-Chancellor (Arts and Social Studies) 1986-89 and was awarded an honorary doctorate of letters by Sussex in 2006. He was elected to Fellowship of the British Academy in 1987 and served as its Vice-President in 1992/3. In 2007 he was elected as a Distinguished Fellow of the History of Economics Society and in 2012 as an Honorary Member of the European Society for the History of Economic Thought.