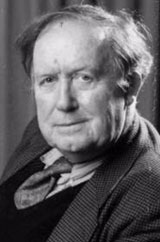 John Wyon Burrow was the first holder of a chair in Intellectual History at the University of Sussex and was one of the founder members of the subject at this university. Despite moving to Oxford in 1995, he remained a member of the Board of Advisers at the Sussex Centre for Intellectual History and continued to be involved in the activities of the Centre.
John died on November 3, 2009 and a memorial was held on February 6, 2010 to honour him. Since that time John's papers have been received by Sussex University Library. SCIH is working with library archivists to catalogue the papers, and to digitize them where possible.
Addresses given at the memorial service by Stefan Collini, Norman Vance, Laurence Lerner and Donald Winch are available to view. Winch's earlier obituary is also available, as well as some light-hearted Burrowiana.
In 2011 we are pleased to publish John's memoir, Memories Migrating, as an eBook available to download from our website.
John Burrow's papers have now been catalogued by the University of Sussex Library.