Spring 2020
Spring 2020 Visiting Speaker Series
Week 1 Wednesday 29th January - Dr Natalya Din-Kariuki, University of Warwick, 'Credit, Credibility, and Corporations in Early Modern Travel Writing', in collaboration with The English Colloquium
Week 3 Monday 10th February - Dr Tom White, University of Oxford, 'Working Theories of the Book: Late Medieval Ink Recipes and the Poetics of Practicality'
Week 3 Thursday 13th February, 5-7pm - On Ulysses: Homer, Dante, Joyce
Professor Lino Pertile, Harvard University, 'On Ulysses: in Praise of Literature', and Professor Brian Cummings, University of York, 'Ulysses and Time Travel: Homer, Dante, Joyce' with discussants Dr Ambra Moroncini and Professor Andrew Hadfield, University of Sussex, in collaboration with Sussex Centre for Language Studies Language and Culture Series
2019
Autumn 2019 Visiting Speaker Series
- Thursday 24th October, 4-6pm, Arts A 108, Professor Alison Rowlands, University of Essex, in collaboration with the Department of History Work-in-Progress seminar: 'The Life and Times of Michael Würth: Writing an Historical Biography of a Man Accused of Witchcraft in Germany in 1663'
- Wednesday 6th November, 1-2:30 pm, Jubilee G31, Dr Mel Evans, University of Leicester: ' Language and Power in Tudor Royal Texts: A Case for Corpus-Assisted Historical Discourse Analysis'
- Monday 18th November, 5-7pm, English Social Space, B274, Professor Catherine Bates, University of Warwick: 'Sidney's Poetry: the Rhetoric of Courtship Revisited'
- Wednesday 27th November, 5-7pm, Jubilee 144, Dr Natalya Din-Kariuki, University of Warwick, in collaboration with the English Colloquium: 'Credit, Creditability, and Corporations in Early Modern Travel Writing'
England's Islamic Identity: Writing From the Periphery 1500-1700.
7th June 2019, The Museum of the Order of St John.
This CHASE funded, one day symposium, organised by Sussex's Thomas Collins and Tomasz Kowalczyk, examined the rich history of Anglo-Islamic cultural exchange in the Anglophone literature of the early modern period. As increased commerce and exploration widened the scope of English interactions abroad, the body of writing concerned with an increasingly familiar portion of the world grew rapidly. English writers now sought to understand and portray Islamic places and people, from Mughal India to North Africa, in relation to themselves. These writer, often merchants and adventurers in their own right, found themselves at the centre of supremely rich and expansive foreign power structures, prompting the calibration of an English national identity still only in its infancy. This event explored how the increasingly formalised Anglo-Islamic interaction spurred a change in English thinking about national identity in an ever-expanding world, from the period before the conception of the British Empire, to an environment of burgeoning imperialism.
Beware the Cat
10th May 2019, Attenborough Centre for the Creative Arts
The second performance of Beware the Cat took place on 10th May at the ACCA, as part of the Brighton Fringe Festival. William Baldwin's 1552 novel was brought to life as a multimedia performance for a contemporary audience, involving music, song, reading of text, signs, and the projection of images. This performance is part of an ongoing interdisciplinary and cross-institutional project, led by Dr Rachel Stenner. For more information, see our Projects page here.
James Shirley's The Politician
13th March 2019, Attenborough Centre for the Creative Arts
A staged reading of James Shirley's The Politician (1639), which tells a tale of court intrigue and ruthless deception, was held at the Attenborough Centre for the Creative Arts on Wednesday 13th March, 2019. The production was directed by Alex Brown and performed by University College Dublin drama students. 'The play is a work of political and moral intrigue, much like House of Cards or The West Wing, or even Game of Thrones, and, therefore, captures more than a little of the nature of current politics.' The staged is organised by Prof Andrew Hadfield (University of Sussex) who is also currently editing the play.
2016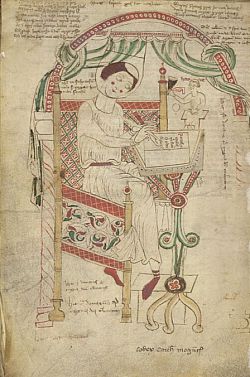 Middle English Literary Theory Workshop: Keywords and Methodologies
Thursday 16th June 2016
The 1999 anthology The Idea of the Vernacular aimed to be ground-breaking, setting up a new foundation for work on Middle English literary theory. This anthology's call to consider Middle English literature as a site for theoretical thought has been taken up by a number of scholars in relation to particular texts and topics (e.g. Minnis and Johnson (2005), I. Johnson (2013), and E. Johnson (2013)). Yet fundamental questions about both the limits and the possibilities of vernacular literary theory in medieval England remain unanswered. This one-day workshop sought to establish current attitudes and approaches to Middle English literary theory, and to revisit and re-imagine the methodologies for scholarly inquiry into it. The workshop reflected on questions such as: Do Middle English writings evidence a specific and developed vernacular literary theory? If so in what ways is this theory distinctive from Latinate and French traditions? Is there a Middle English lexicon for describing and doing literary theory? And if so, can the description and analysis of this lexicon provide one way of taking forward the study of Middle English literary theory?
Keynote: Ian Johnson (University of St Andrews) 'The Miscellaneity and Coherence of Middle English Literary Theory'
Other speakers included James Wade (Girton College, Cambridge), Jenni Nuttall (St Edmund Hall, Oxford), Conor Leahy (Cambridge), Jane Griffiths (Wadham College, Oxford), Nicolette Zeeman (King's College, Cambridge), Katie Walter (Sussex University) and Jocelyn Wogan-Browne (Fordham University).
2015
Literature and Philosophy 1500-1700: A Postgraduate Conference.
14th-16th July 2015.
This conference set out to explore the relationship between early modern literature and philosophical thought, theories and issues. How philosophical was literature in this period? Did literature and philosophy work in symbiosis or discordantly? How are philosophical ideas approached in early modern literary texts? In what ways could literature function to promote or critique philosophical ideas? What was the role of commercial literature in disseminating philosophical thought? How did circulation of courtly literature influence contemporary political and philosophical thinking? What was the role of different textual mediums (such as codices, pamphlets or newsbooks) in disseminating philosophical ideas? How were philosophical theories engaged with in poetry, prose or drama? Did the genre or medium matter?
Plenary speakers: Katrin Ettenhuber (Pembroke, University of Cambridge); Neil Rhodes (University of St Andrews); Christopher Tilmouth (Peterhouse, University of Cambridge).

View the full conference programme.

2014
List of speakers:
Patricia Skinner (Swansea) '"My broken nose made me ridiculous": Unwanted Facial Modifications in the Middle Ages'
Helen Davies (Lancaster) '"Nature cannot be surpassed by art": The Power of Prosthetics in the Body of the Soldier'
Margaret Healy (Sussex) 'Healing Prosthetics: Word Charms, Amulets and Talismen'
Chloe Porter (Sussex) 'Post-mortem Prosthesis: Modified Bodies and the Early Modern Afterlife'
Naomi Baker (Manchester) '"The body of this death": Paul and Disability on the Early Modern Stage'
Isabel Davis (Birkbeck) 'Kneeling'
Jenny Tiramani (School of Historical Dress) 'The Rise and Fall of Geometry: The Development of Underpinnings in Early Modern Europe'
Katie Walter (Sussex) 'Plasticity and Prosthesis'
Respondent: Peter Boxall (Sussex)