Sustainability
Here at SussexFood we are all about sustainability. We are always trying come up with innovative ways to ensure that our impact on the world is a positive one.

Below are just some of the initiatives we have in place to ensure that we're doing all we can to contribute to a sustainable future.
Sustainable Restuarant Association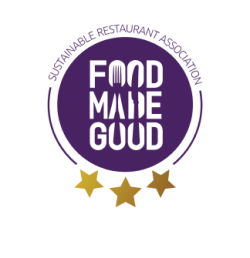 We recieved the highest rating by the Sustainable Restaurant Association in 2019 for our sustainability practices.
We focused on the three main pillars of Sourcing, Society and Environment to improve as a sustainable food service.
Meet 'Gary' Our Aerobic Digestor
This is Gary, our aerobic digester. Not only does he eat food waste, but he also eats all our take away disposable waste. (so please don't throw it away!) It takes 24 hours to reduce what we put into the machine by between 75% & 90% and the product from the machine is either enriched fertilizer, which the university grounds team are putting to good use, or it can be used as a Biomass fuel. The process is a combination of thermophilic & bacteria
Max Input Rate 500ltrs/24Hr period
Min Output Rate 100ltrs /24Hr period @ (DM90%) (for waste reduction only)
Max Fuel Output 120kg day (DM88%) [≈ 8.5kW/h at 85% boiler efficiency]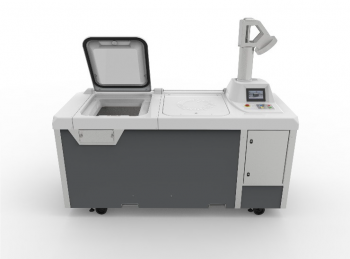 Local Suppliers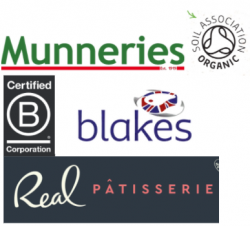 We use local suppliers for the majority of the food here on campus.
Blakes is our meat supplier
Real Patisserie supplies our breads
Munneries for fruit and vegetables
We evaluate all suppliers based on thier sustainability and company ethics. Where possible we look to provide products with fair or direct trade, soil association or organic accreditation and favour B Corp Certified Companies.
Plastic free pledge
Kicking Off the plastic free pledge with the Attenborough Centre, We have now completed the transistion for Dine Central and The Conference Centre. We have pledged to look into all plastic use accross campus, and exchange or eliminate where we can.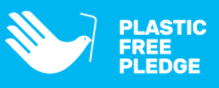 Toast Beer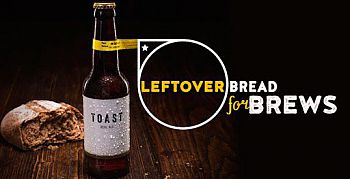 We have introduced Toast beer accross campus for hospitality events and The Attenborough Centre cafe bar. Toast Beer not only tastes great, but they use bread ends from our sandwich supplier in thier ingredients. Best of all they are B Corp certified and any profits generated are donated to environmental projects.
Simply Cups
Simply Cups were the first cup recycling company in the UK to provice a recycling solution for coffee cups and plastico reusable glasses.
The second life products include stationary and garden furniture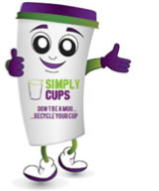 Too Good To Go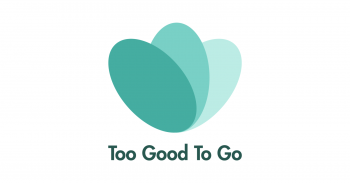 We have been working in partnership with Too Good To Go for over a year and have saved over 1000 meals from the bin.
Simply Download The App
Mug For Life
Mug For Life, our keep cup provider, have pledged to plant a tree for every 10 cups we sell. To date we have planted 500 trees in the new forest.