Meal plans for students
Find out about our meal plans for students in self-isolation.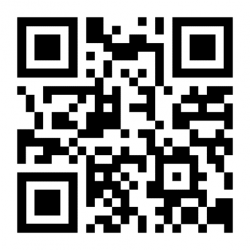 Download the app
SussexFood is your on-campus catering service offering a wide range of food while studying at the University of Sussex.
To order food, you need the Time2Eat app.
You can download the app from:
Alternatively, scan the QR code on this page to access the app. The access code is "Sussex".
---
Self-isolation meal plans
Meal plan
Price
Includes
Self-Isolation 1 x day meal plan
£10 per person

Breakfast

Morning Pastry, Fruit and Fruit Juice

Lunch

Selection of a Fresh Homemade Baguette or Sandwich or Salad Box, Crisps or savoury snack, Tray bake or slice of cake
Bottled Water, Fizzy Drink or Soft Drink

Dinner

Chefs choice Microwave Hot Meal

Self-Isolation 7 x day meal plan
£70 per person
Self-Isolation 14 x day meal plan
£140 per person
Self-isolation meal plans are available to all students who have been:
advised to self-isolate
informed they have a positive Covid Test result.
All meals delivered should be refrigerated until you need them.
How to order
You order your meals on the Time2Eat app, using the access code "Sussex".
Orders need to be placed by 3pm for delivery the next day.
Delivery details
Our online pre ordering system is available seven days a week.
All meal plans commence with breakfast. This will be delivered on the first morning after receiving your order.
All orders for the next day need to be placed before 3pm the day before.
The meal plan only covers the three meal services a day. All food and beverages will be supplied by SussexFood.
Some meals may need to be cooked. Cooking instructions will be provided. Usually the only requirement is a microwave to cook.
All meals should be refrigerated until use.
All deliveries of food and drink will be delivered to your building front door, between 7.30am and 9.30am. Breakfast, lunch and dinner will all be delivered together.
Staff will wear personal protective equipment including a face mask. Due to the prevalence of Coronavirus, delivery staff are not allowed to enter any halls of residence. You will need to collect your delivery from the front door of your building. Make sure you enter your contact telephone number correctly when ordering.
Questions
If you have any questions, email cateringservices@compass-group.co.uk.