Welcome to your University Campus

Here is where to find us
Eat Central
Opening Times
Monday - Friday 08:00-18:00
Eat Central is where it's all happening with foodie favourites such as Liberty burgers, Hollo Pollo & Feastival menus
Arts Cafe
Opening Times
Monday - Friday 09:00-16:00
Arts Cafe has expertly trained baristas on hand serving your speciality coffees alongside a wide selection of sandwiches, baguettes and tasty ProperCornish Pasties and sausage rolls.
Keep an eye out for your favourite cafes re-opening at the start of term!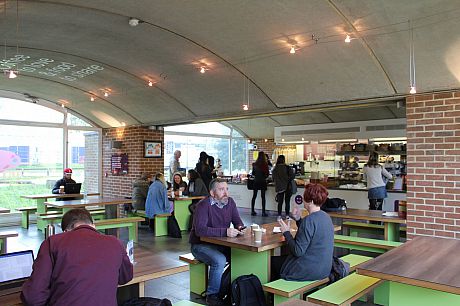 Where can you find us?
Order for Collection Or Delivery
Can't stop thinking about that next treat? Look through our App and order your food for collection or delivery to beat the crowds
Simply Scan the on-screen QR code to be taken directly to the app store
Choose from a variety of collection points accross campus and we'll meet you there with your order or we can deliver right to your door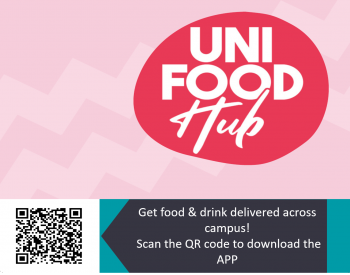 Catering around Campus via Bluerunner
If you are a member of Staff at the university, and have a cost code, you can order catering directly to your classroom anywhere on campus. Simply log on to Bluerunner via the link below to see our menus and place your order!
https://sussexfoodhospitality.com/updated/default.aspx
If you require an account to be set up please contact - CateringServices@compass-group.co.uk
Or to reset your password -
Visit the link above, click sign in and then select 'recover password'