2017 Sussex International Theory Prize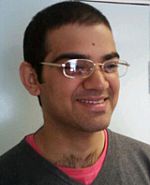 The 2017 Sussex International Theory Prize has been awarded to Faiz Sheikh for his 'Islam & International Relations - Exploring Community and the Limits of Universalism' (Rowman & Littlefield, 2016).
This path-breaking book provides an innovative intellectual framework for rethinking the relationship between Western IR and Islamic political and international thought. It challenges IR's standard categories of 'sovereignty' and 'secularism' and Islam's alleged fusion of faith and the state emphasised by both Muslim fundamentalists and orientalists.
---
Found this interesting? Share it on social media: