As a student with our School, our business connections open up networking and work experience opportunities that will help you to realise your career ambitions. As an employer, connecting with us can lead to recruiting outstanding employees, raising your profile and furthering your expertise through professional development or commissioning research.
We have connections with a wide variety of organisations and governmental departments all over the world. The following companies have collaborated with us by employing students on our highly successful placements scheme:
How we work with organisations
Placements, work experience and graduate recruitment
We work with employers to set up and support work experience opportunities for undergraduate and postgraduate students studying business, management and economics, including:
funded internships
job shadowing
full-time graduate jobs
year-long professional placements.
'Studying at Sussex equipped me with the knowledge for a managerial position and my placement has allowed me to put these skills into action, resulting in a Graduate Management Trainee job offer for when I graduate. Doing a placement year really differentiates you as an individual – it has been one of the best experiences of my life.'
Sam Taylor
Business with Human Resource Management BSc
Account Executive at International Logistics Group (ILG)
'The benefits of having a student on placement is their natural academic way of thinking and that they are a blank canvas in our industry, ready to learn. Sam has been given the same responsibilities as a permanent employee – he has risen to the unique challenges with ease and maturity beyond his years.'
Sarah Uttley
Senior Account Manager at International Logistics Group (ILG)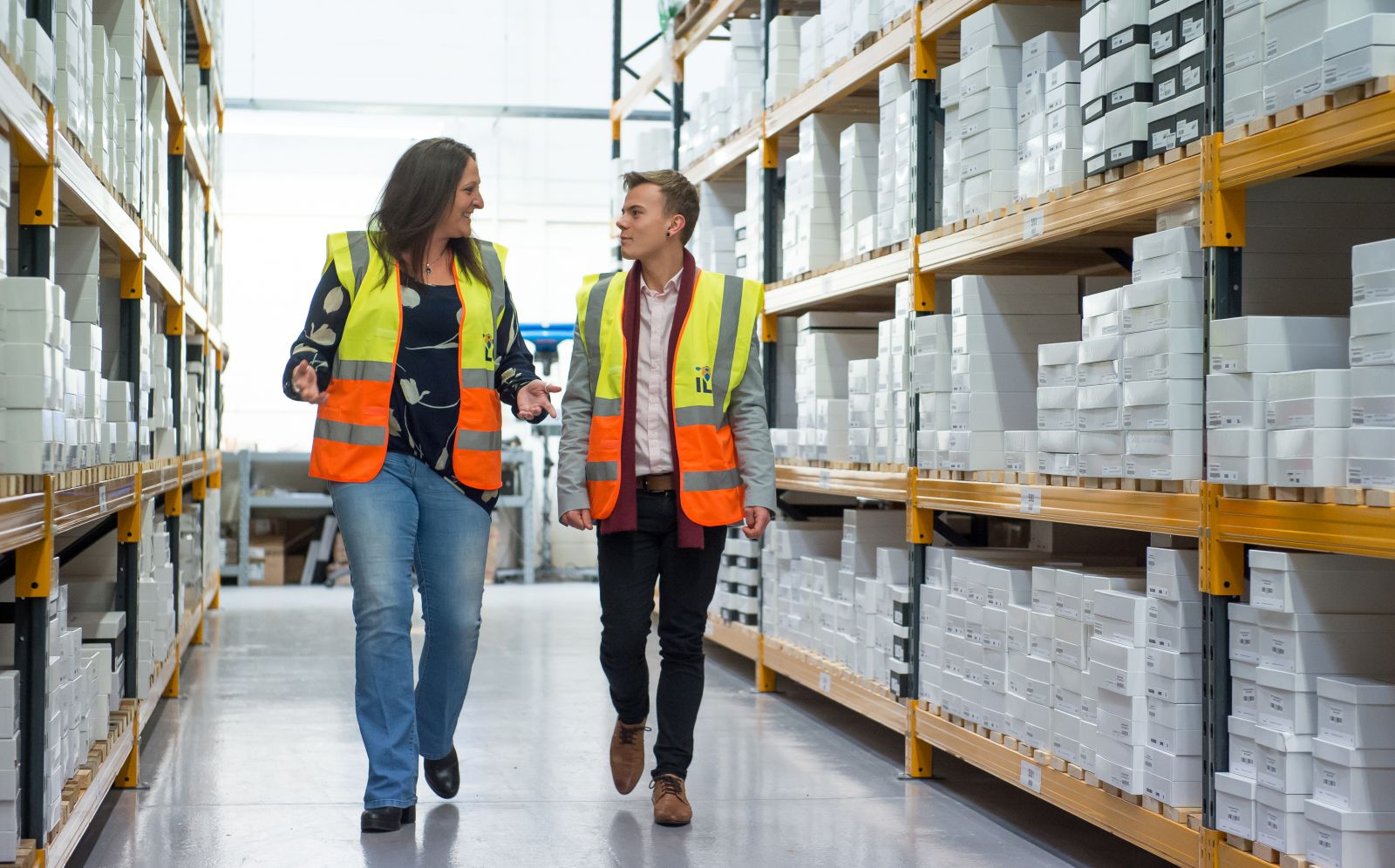 ---
Employer talks and recruitment events
Organisations often come to Sussex to talk to our students. This helps to raise the profile of the organisation with our students, as well as offering them invaluable information and advice to support their career development.
Sussex's flagship event is our annual Careers Fair, where hundreds of employers and exhibitors network with thousands of high-calibre students and graduates.
We also frequently host guest speakers from well-known organisations and smaller events specific to our school. For example, our School has its own Careers Festival that focuses on connecting organisations to our talented Business, Management and Economics students. We also have a Careers in Business and Finance event, which showcases successful alumni in this field.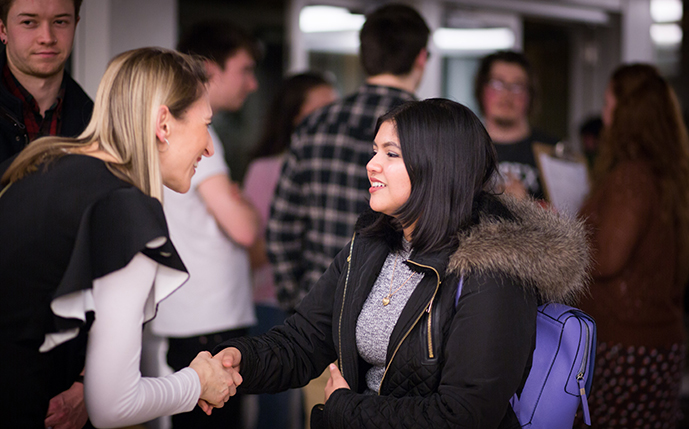 ---
Research collaboration and knowledge exchange
We have an outstanding reputation for research and have collaborated with organisations such as the World Bank, the Home Office and Cancer Research UK.
By commissioning research with the University of Sussex Business School, you benefit the future of the industry as well as your organisation.
Examples of our research collaborations include:
Professor Katie Bailey's collaborative research with the NHS investigated employee engagement drivers and outcomes, leading to improvements in management practice
Richard Dickens' research and work with the Low Pay Commission informs his teaching as a Professor of Economics at Sussex.
'[Materials produced by Katie Bailey's NHS research are] addressing some complex issues in a clear and comprehensive way. They fill a gap in resources available for senior leaders and significantly expand the material for line managers. In addition they update the evidence base for HR colleagues to draw on.'
Steven Weeks
Policy Manager at the NHS
---
Professional development
We offer a range of professional development opportunities for both employers and students, including:
How can we lead our organisations through change and uncertainty?
Join us at the Leading Organisations Through Change and Challenge conference in September. Being held in partnership with Roffey Park, we will be bringing together a mix of academics, experts and business leaders to explore what uncertainty means for organisations and to create the space and opportunity to share approaches for tackling uncertainty as well as strengthening individual and organisational resilience.
The conference aims to be a catalyst for shared, collective action to improve the capability of leaders and their organisations to deal with uncertainty and change.