We provide leadership in the development and dissemination of sustainable business and management practice, informed by sound economic logic and a deep understanding of policy making. The School is comprised of three academic departments, as well as the University's International Summer School.
Professor Steven McGuire
Head of School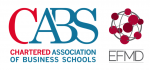 The Sussex MBA
The Sussex MBA is flexible, enabling students to combine work and study. We offer a balance between theory and practice to build expertise in a range of key business areas.
Contact us
School of Business, Management and Economics
Room G08, Jubilee Building
University of Sussex
Brighton, BN1 9SL
United Kingdom
E bmec@sussex.ac.uk
T +44 (0)1273 872668 (ext. 2668)
School internal website