Today the increasing emphasis on sustainability has already led to a wide-scale adoption of sustainable practices along the supply chain, which has led many firms to collaborate with both their suppliers and customers. This has promoted partnerships and joint initiatives that aim to improve overall efficiency along the supply chain to meet organisational as well as environmental objectives. Through such improvements, firms also aim at improving their performance to not only alter customer perception, but also influence their market position as a means to improve profitability and gain competitive advantage.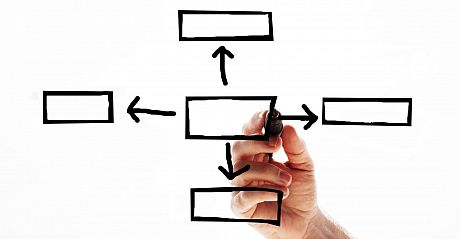 The study
Research on sustainability initiatives has predominately focused on the supply side. There is only limited knowledge about the performance benefits of sustainability-related collaboration with suppliers and customers.

Research by Professor Constantin Blome, Antony Paulraj, and Kai Schuetz analysed how supply chain collaboration affects sustainability and market performance. By developing a multidimensional 'ideal' profile of demand and supply side sustainability collaboration, the researchers investigated the relationship between the ideal performance-based profile and sustainability collaboration.
Methodology
Using data collected from 259 European manufacturing firms and advanced structural equation modelling approach, the authors test a number of direct, mediation, and moderation effects.
Findings
The research indicates that firm performance can benefit from sustainable production and collaborative practices. However, firms will only benefit from sustainability practices if they are leading such practices and implementing them internally, as then they are in the position to offer their knowledge, assets, and lessons learned to partners along the supply chain. It is not enough for a firm's internal practices to match those of the supply chain. Rather a firm must dedicate resources towards sustainability collaboration as well as internal sustainability practices simultaneously to reap direct benefits. For example, if suppliers adhere to reduced CO2 emissions, there will be little positive effect if the firm does not also adhere to the same standard.
The research also shows that the inconsistent pursuit of external collaboration and internal practices might strongly hamper the potential benefits, thereby suggesting that supply chain sustainability practices have to be considered holistically.
---
Access the paper
Blome, Constantin, Paulraj, Antony and Schuetz, Kai (2014) Supply chain collaboration and sustainability: a profile deviation analysis. International Journal of Operations and Production Management, 34 (5). pp. 639-663. ISSN 0144-3577