Organisations are constantly faced with the need to innovate and often look for solutions in new ideas that circulate in their environment. This is particularly true when it comes to information technology. Still, we know little about how IT ideas and associated material objects unfold and coevolve, how IT ideas travel across a field and within individual organisations, how they transform and become legitimised over time, and how they take on different forms across organisational settings.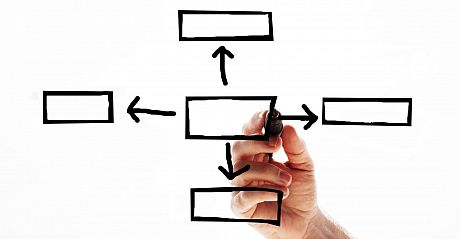 Theorisation and translation in information technology institutionalisation: evidence from Danish home care
The study
Research by Professor Susan Newell, Jeppe Nielsen and Lars Mathiassen, focuses on the process and discourse of IT institutionalisation, aiming to distinguish between theorisation of ideas about IT usage across an organisational field and translation of such ideas into practical use of IT within particular organisations. The researchers apply theorisation and translation as analytical lens aiming to reveal:
How IT ideas travel across both a sector and within individual organisations
How they transform and become legitimised over time
How they take on different linguistic and material forms.
The researchers propose a new theoretical framework for IT institutionalisation and demonstrate its utility through a study of mobile IT within Danish home care.
Methodology
The researchers employ a longitudinal study of home care in Denmark during a ten year period (1998-2008). Over that period, the vast majority of home care agencies adopted mobile IT for their care workers and nurses, and work practices changed substantially. Introducing mobile IT was part of the Danish government's 2001 modernisation program for the public sector, which aimed to increase efficiency and effectiveness in home care service delivery.
The case study is divided into three phases: emergence (1998 - 2001), experimentation (2002 – 2005) and stabilisation (2006 – 2008). Researchers used interviews with care workers and observations.
Key findings
The analyses reveals how ideas about mobile IT usage travelled through a changing discourse across the home care organisational field, and how this discourse not only influenced but was also influenced by implementation efforts within individual home care agencies.
The three observed home care agencies vary in size and geography, they had different histories, they drew on different management ideas, and they applied and offered different "scripts" for making sense of mobile ITs. In this way, the idea of mobile IT usage was redefined and appropriated for different purposes as ideas travelled between home care field theorisations and individual home care agencies' translations.
The research demonstrates how heterogeneous actors theorised and jointly supported mobile IT as a ready-to-wear technology by constructing positive and politically acceptable ideas to legitimise the technology, to ensure government funding, and to facilitate swift diffusion into individual home care agencies.
---
Access the paper
Nielsen, Jeppe, Mathiassen, Lars and Newell, Sue (2014) Theorization and translation in information technology institutionalization: evidence from Danish home care. MIS Quarterly, 38 (1). pp. 165-186. ISSN 0276-7783