Since the 1980s, the banking service has come under increasing pressure to become more flexible. The transition was anything but smooth, as it clashed with the tradition of banks having internal labour markets based on job security, internal career ladders and seniority-based pay, and it resulted in different responses across Europe.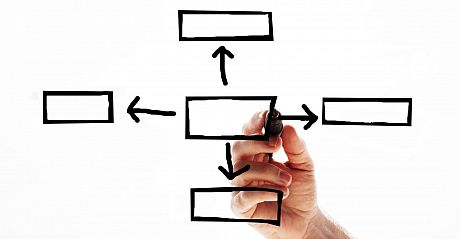 Liberalisation, flexibility and industrial relations institutions: evidence from Italian and Greek banking
The study
A study by Dr Andreas Kornelakis looks at the challenges faced during the transitional period and how it has affected both Italian and Greek banks in relation to discussions around levels of pay. The researchers seek to explain how institutions change, so as to contribute a better understanding of the dynamics that underpin wage bargaining by explaining divergent trajectories of change despite similar pressures.
Both Italian and Greek banks faced similar pressures due to liberalisation, privatisation, and the penetration of flexibility, yet discussions around levels of pay followed different paths due to two different forms of decentralisation:
Italian organised decentralisation: industry-wide agreements were not abolished altogether, but reformed to set minimum standards across the sector
Unorganised: abolition of centralised bargaining
The research looked to determine what causes different outcomes to occur, and how different actors' interactions impact upon these outcomes.
Methodology
The data was collected via interviews as well as primary and secondary sources. Key informants were representatives from Italian and Greek banking trade unions, business associations, political parties as well as experts who had knowledge of the sector.
15 semi structured interviews were conducted with open questions. To validate the information from the interviews, primary and secondary documents were used including inter alia: reports on sectoral developments from the European Industrial Relations Observatory (EIRO), the European Industrial Relations Review (EIRR), newspaper articles and official announcements of the associations.
Findings
The research indicates that different paths of change in relation to Italian and Greek banking were explained in large by two factors: employer associability and labour-state coalitions.
Italy, having strong employer associability, was able to provide the best of both worlds for its members: control at the sector level and flexibility at the firm level, leading to organised decentralisation
Greece however had weak employer associability and so could not follow this path, leading to disorganised decentralisation
In addition, the researchers found that societal effects appeared strong in both cases with regard to industrial relations institutions. Moreover, the role of the state proved to be a crucial factor in relation to wage bargaining, even in very low union-density countries such as France. Thus the 'political pressure' on firms via government intervention complements the 'market pressure' that is exerted on firms via strikes. In this respect power relations seem to be very much at the core of the process.
The research was funded by Bodossakis Foundation.
---
Access the paper
Kornelakis, Andreas (2014) Liberalisation, flexibility and industrial relations institutions: evidence from Italian and Greek banking. Work, Employment and Society, 28 (1). pp. 40-57. ISSN 0950-0170