All cross border deals present their own set of challenges to bidders as they encounter new business practices, cultures and laws. There are considerable differences in the sophistication of capital markets around the world that are linked to the extent to which a government can be viewed as 'business-friendly' on a number of dimensions. Firm valuations are likely to be more market based where it is easier to do business.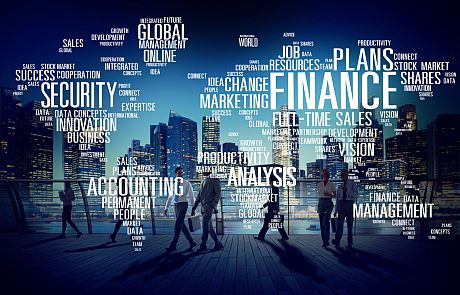 In countries characterised by strong government control, foreign corporations often join forces with state-owned enterprises (SOEs) in order to penetrate the local market and/or to obtain preferential treatment. What factors affect the decisions of private sector enterprises from developed counties to acquire state-owned enterprises abroad?

The study
Research by Dr Surendranath Jory considers the wealth effects of firms acquiring SOEs overseas and the factors influencing their choice of targets. The study examines how the location of the SOE will affect the stock price and the operating performance, and what conditions require acquisition of a SOE rather than a non-SOE.
Methodology
To test the effects of location, the paper uses the Economic Freedom of the World (EFQ) index to identify prosperity of a nation. The sample used is of SOEs and non-SOEs acquired by US corporations, taken from the Thomson One Banker Deals database from the years 1987-2009. The final sample comprises 186 acquisitions of SOE targets and 4702 acquisitions of non-SOE targets abroad by US corporations.
Statistical analytics are employed to evaluate the market reaction to the announcements of SOE acquisitions. Furthermore, the researchers cross examine this data with the statistics from the EFQ Index to test whether bidder attitudes towards the purchase of a SOE target is influenced by the target location.
Findings
The results of the study show that bidders of SOEs earn normal returns, while bidders of non-SOEs earn abnormally high returns. Therefore, investors perceive acquisitions of non-SOEs to add more value than acquisitions of SOEs.
However, the results also indiciate that bidders favour SOEs in countries that rate poorly in economic freedom. This supports the hypothesis that the bidders' selection of a SOE target is strongly influenced by the quality of the target countries' business, economic and legal environment.
In the face of these environmental constraints, the findings should reassure investors about the soundness of the bidders' decisions since the stock and operating performance of bidders of SOEs are inversely related to the chosen measure of economic freedom in the target countries.
---
Access the paper
Jory, Surendranath and Ngo, Thanh Ngoc (2014) Cross-border acquisitions of state-owned enterprises. Journal of International Business Studies, 45 (9). pp. 1096-1114. ISSN 0047-2506