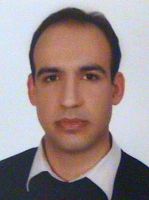 Mr
Ali Zarafshani
Biography
I received a B.Sc. degree in software engineering from the University of Azad, Iran in 2003. I received the Best Student Award in Azad University Computer Science department in 2003. After finishing my B.Sc. I continued on to acquire work experience in Data Acquisition systems in Industrial Automation fields, which focused on Oil and Gas development plants. I then went on to pursue an M.Sc. in Modern Digital Communication Systems (MDCS) at the University of Sussex. Currently, I am pursuing a PhD in the Biomedical Engineering (BMEng) group, as a member of the sensor and instrumentation sub-group, focusing on the design of an Electrical Impedance Tomography system based on FPGA and DSP technology to detect and measure breast cancer.
Role
I am a PhD candidate in Biomedical Engineering (BMEng) Research Group in the School of Engineering and Design, under Dr. Wei Wang, and I am a member of Biomedical Sensor and Instrumentation sub-group. I am also affiliated with the Cell and Molecular Imaging sub-group. Currently, I am assisting in the development of an electrical impedance mammography (EIM) system for the detection of breast cancer at an early stage. I am involved in the development and calibration of an FPGA-based high speed, wide-bandwidth, low-noise acquisition system that is designed to improve on all current incarnations of the EIM system developed in our group.
Qualifications
PhD Candidate, Biomedical Engineering Research Group, Engineering and design School, University of Sussex. Advisor: Dr. Wei Wang
M Sc. in Modern Digital Communication System (MDCS), Engineering and Design school, Sep 08, University of Sussex
M Sc. Thesis: Data stream transfer for Linux-based embedded platforms. Advisor: Prof Chris Chatwin (The software has been implemented by Ubuntu Linux platform and OpenSSH and OpenCV)
B Sc. Software Engineering, CS Dept., March 03, Azad University, Iran.
B Sc. Thesis: Simulation of software automation and control systems over Internet and Intranet.
Honours and Awards
2003 The Best Student Award in Azad University Computer Science-our branch province in 2003 (The distinct student of the university) ranking: 1st
2000 Rank 1st in Iran Azad University Entrance Examination for Graduate Studies (Konkoor) in Software Computer in 2000.
Activities
Expertise
Codes, Standards, and Protocols
Experience with IP, TCP, on UDP, SMTP, DHCP, IPsec,
Thorough experience in Compiling, Installing, Configuring, and using almost any software from standard routing by Quality of Service, MPLS, DiffServ, IPv4 and Congestion.
Multiple Access Techniques: TDMA, FDMA, CDMA. And Application: Cellular Mobile Communications.
Experience in programming IPC and Experience with SQL Server
Other Related Knowledge of: ISA (Instrumentation, Systems, and Automation Society), IEEE802.11a/b/g (Wireless LAN), W-CDMA, ATM, and ZigBee.
Programming languages, Control software/hardware skills
Active: C, SQL, C++, C# (since 2000), MATLAB, Network Simulation (NS2), AutoCAD, Pspice, Orcad.
Passive: Pascal (1996 - 1999), Assembler (x86) (1996 - 1999), BASIC (1993 - 1994), Delphi (1997 - 1998), Visual Basic (2000), COBOL (1997 - 1998)
PLC & DCS software and SCADA/HMI (Siemens, Omron other PLC System)
WINCC, PCS7, CITECT, Simatic-Step5, 7 & Management, CX-Supervisor, CX-Programmer, CX-Simulator, CX-Server, Cx-Suppervisor, Cx-Programmer, Cx-Simulator and other software Omron and Citect HMI/SCADA platform
Infineons' range of 8-, 16- and 32-Bit Microcontrollers such as: Siemens / Infineon 16-Bit CMOS Single-Chip Microcontrollers-C167CS
Digital Application Engineer(DAvE) and Keil uVersion, Project navigator Xilinx, and other relative platform.
Areas of Experience
Design and Engineering of SCADA sub-system & PLC with CITECT V5.50,6 and 7 & Siemens S7-300 Hydro Cracking Pilot Plant-Unit 300,700,800 RIPI*
Design and Engineering of Control System and Communicate signal to Supervisory Control And Data Acquisition (SCADA) with Omron PLC & CX Supervisor KHANGIRAN CMF (Centre Metering G&H lines) NIGC**
Design & Engineering of Monitoring & Control System redundancy with Omron-PLC CS1D Station Control Panels Gas Injection RAMSHIR NIOC***
Design and Engineering of Monitoring System DPG redundant supervision systems and transfer data by Industrial Ethernet Network BIPC****.
Project Management & Design and Engineering of Water Treatment Plant-Monitoring & Control System with Siemens S7-300& WINCC Pilot Plant CCPP*****
Design & Engineering and installation of Alarm Annunciation Systems-S700 NIOC* (National Iranian Oil Company-South Pars Gas Field Development Phases 6,7&8-by TIJD******
* RIPI: Research Institute of Petroleum Industry
** NIGC: National Iranian Gas Company
*** NIOC: National Iranian Oil Company
**** BIPC: Bandar Imam Khomeini Petrol Chemical
***** CCPP: Combined Cycle Power Plants
****** TIJD: consortium consists of; Toyo Engineering Corp (TEC) and JGC Corp of Japan, Industrial Development and Renovation Organisation (IDRO) of Iran and Daelim Industrial Corp (DIC) of Korea.