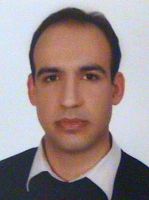 Dr
Ali Zarafshani
Biography
I received a B.Sc. degree in software engineering. After finishing my B.Sc. I continued on to acquire work experience in Data Acquisition systems in Industrial Automation fields, which focused on Oil and Gas development plants. I then went on to pursue a M.Sc. in Modern Digital Communication Systems (MDCS) at the University of Sussex, where later pursuing a PhD in the Biomedical/Electrical Engineering, as a member of the sensor and instrumentation lab, focusing on fully design hardware and software subsystems for biomedical imaging techniques as design a high-performance, multi-frequency, micro-controlled Electrical Impedance Tomography system and phantom validation system to detect and measure breast cancer.
Role
I am a PhD research candidate in Biomedical/Electrical Engineering Research Group in Department of Engineering and Design, School of Engineering and Informatics. I work in Biomedical Sensor and Instrumentation Lab in order to redesign and improve Electrical Impedance Tomography (EIT) system, by supervision of Prof Chris Chatwin (Professor in Engineering (Engineering and Design, Industrial Informatics and Signal Processing Research Group, and Engineering and Medical Production), Dr Thomas Bach (Managing Director and Head of Research at Sensatech Research, Providing technical and scientific guidance), Dr Rupert Young (Research Adviser), Dr Phil Birch (Dissertation committee) and Dr Wei Wang (former Adviser).
The purpose of my research is to design an electrical impedance mammography (EIM) system for the detection of breast cancer at an early stage. I was involved in the development and calibration of a high-performance, multi-frequency, micro-controlled based EIT system when developing fast switching channel, wide-bandwidth, and low-noise acquisition subsystem. I also improved the efficiency of the excitation subsystem based on wide-bandwidth by cancelling the effect of unwanted capacitance. I made it through producing inductance using current conveyor as a gyrator circuit (called OCCII-GIC circuit).
I designed a fast switching channel using a micro-controller which is also capable of providing an Auto-Calibration method for all measurement channels. As an additional component of this investigation, we were able to obtain a channel calibration table that was engaged in image reconstruction software. This also made us to measure the CMRR through differential and common-mode gains of the differential voltage amplifier used in the measurement subsystem. Furthermore, I decreased the total on/off switch capacitance involved in each current injection channel using a cascading method in the drive multiplexer (DRV-MUX) structure. Use of separated power supply line for each module, considering parasitic capacitances, cross talk and noise during design of the PCBs has improved the efficiency of the EIT system. These advancements led to create an advanced single interface EIT board which includes all components such as MCU, DRV-MUXs, REC-MUXs, excitation and measurement subsystems, power supply subsystem, and tuning subsystem.
To assess the performance of the EIT system, I also designed an Electronic phantom (E-phantom) based on Finite Element Method (FEM) on 2D and 3D mesh structure. This phantom provides predictable, stable and reproducible signals with the capability of using digitally controlled potentiometers (DCPs) in the E-Phantom that is formed between two electrodes for the dynamic model. The phantom validation consists of the following procedures:
Step-1: Assessing the EIT system by measuring the Average Signal-to-ratio (SNR) and average modelling accuracy.
Step-2: Inserting circuit model of the tissue (RSC circuit model of tissue includes intra- and extra-cellular and membrane capacitance) as a frequency dependent target and measure the electrical properties of tissues based on Cole-Cole formula.
Step-3: Placing RSC circuit model of different tissues (Fat, Stroma and Carcinoma) within the E-Phantom to distinguish the three tissues in the impedance image.
Qualifications
PhD in Biomedical/Electrical Engineering, Instrumentation and Hardware Lab, Department of Engineering and Design, School of Engineering and Informatics, University of Sussex.
M Sc. in Modern Digital Communication System (MDCS), Department of Engineering and Design, School of Eng. and Informatics, Sep 08, University of Sussex
M Sc. Thesis:
Data stream transfer for Linux-based embedded platforms. Advisor: Prof Chris Chatwin (The software has been implemented by Ubuntu Linux platform and OpenSSH and OpenCV)
B Sc. Software Engineering, CS Dept., March 03, Azad University, Iran.
B Sc. Thesis:
Simulation of software automation and control systems over Internet and Intranet.
Honours and Awards
2003 The Best Student Award in Azad University Computer Science-our branch province in 2003 (The distinct student of the university) ranking: 1st
2000 Rank 1st in Iran Azad University Entrance Examination for Graduate Studies (Konkoor) in Software Computer in 2000.
Activities
I am interested to work in the design, programming and analysis by FPGA, DSP48 and MAC based in FPGA, DDS digital PSD, ADC and DAC to design embedded board for data acquisition system and improving bandwidth and calibration. Specifically my recent research works have been focused on:
System design of bio-impedance measurement
Design system by techniques for applying the desired currents using current and voltage sources.
Improving excitation system based on an unwanted capacitance cancellation method.
The calibration circuit and calibration algorithm in an EIT system to be calibrated to a common standard.
Programming languages, Codes, Standards, and Protocols, Control software/hardware skills
C/C++, MATLAB, MATLAB/Simulink, NI LabVIEW, VB, Xilinx ISE Design HDL, VHDL, MCU, FPGA, AutoCAD, Schematic Capture and Circuit design such as OrCad, NI Multisim, PSpice.
PCB layout design software such as Seetrax XL Designer PCB CAD Software, the latest example of the experience in PCB design: I have designed two PCBs for EIT system and E-phantom boards in scale of 6 layers board with around 2000 components placed, consists of MCU, in High frequency applications (10MHz).
Experience with IP, TCP, on UDP, FTP, SMTP, HTTP, DHCP, IPsec, standard routing by Quality of Service, MPLS, DiffServ, IPv4 and Congestion, Multiple Access Techniques: TDMA, FDMA, CDMA and Mobile Communications
Infineons' range of 8, 16 and 32 Bit MCU CMOS Single Chip C167CS, CAN bus
AXIS Etrax 100, Develop board 82 with Digital I/O, dual Ethernet, USB, serial and parallel (RS-232/485) communication
PIC, 8bits and 16bits microcontrollers, programmed with MPLAB and FPGA Xilinx spartan
Experience with Fieldbus industrial protocol i.e. Modbus, Profibus and CANbus standards.
Monitoring Software i.e. CITECT V5.5 and 6, CX-Supervisor, WINCC for HMI/SCADA
PLC/ DCS software based on Omron and Siemens PLCs; Omron PLC software i.e. CX-Supervisor, CX-Programmer, CX-Simulator, CX-Server and Siemens PLC software i.e. PCS7, Simatic–Step7
Ladder logic and Function block programming
Previous Research Themes
Secure video streaming and data transfer over Ethernet for Linux-based embedded platforms.
High Level IC Design VHDL for Logic Synthesis on FPGA structure.
Real Time Embedded Systems reconfigurable processing techniques and avoid to deadlock.
Design digital controller and remote I/O controller to the Control Mechanical Machine.
Wireless and mobile communications in industrial automation by focus on 3rd G and 4th G.
Advanced digital transmission and techniques used for wireless communications.
Optimising QoS for multimedia applications and routing by MPLS and DiffServ.
Network Congestion Management using network simulation software.
Advanced Microprocessor Systems.
Five generation of Fibre Optic Communications Technology, Protocol and use in industry.
Industrial Work Experiences:
Design and Engineering of SCADA sub-system & PLC with CITECT V5.50, 6 and 7 & Siemens S7-300
Design and Engineering of Control System and Communicate signal to Supervisory Control and Data Acquisition (SCADA) with Omron PLC & CX Supervisor
Design & Engineering of Monitoring & Control System redundancy with Omron-PLC CS1D
Design and Engineering of Monitoring System redundant supervision systems and transfer data by Industrial Ethernet Network
Design, Engineering, of Monitoring & Control System with Siemens PLC S7-300 & WINCC
Design & Engineering and installation of Alarm Annunciation Systems