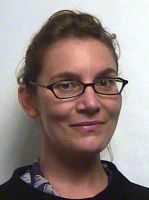 Dr
Flora Dennis
Post:
Senior Lecturer in Art History (Art History, Cultural Studies)
Other posts:
Lecturer in Art History (Centre for Early Modern Studies)
Location:
Arts A A179
Email:
F.Dennis@sussex.ac.uk

Telephone numbers
Internal:
2771
UK:
01273 872771
International:
+44 1273 872771

Research expertise:
download vCarddownload vCard to your mobile
Biography
Dr Flora Dennis read Music at the University of Cambridge, staying on to do an M.Phil. in Musicology and a Ph.D. on music, printing and the court in sixteenth-century Ferrara. Between 2001 and 2006 she was a Research Fellow at the AHRC Centre for the Study of the Domestic Interior (jointly run by the Victoria and Albert Museum, the Royal College of Art and Royal Holloway, University of London), co-curating the V&A exhibition At Home in Renaissance Italy and contributing to the Centre's Domestic Interiors Database. She was appointed Renaissance Research Fellow attached to the V&A/RCA History of Design Postgraduate Studies Programme in 2006, and was the 2006-07 Sussex/V&A Exchange Fellow.
She joined the Art History Department at Sussex in September 2007 and spent 2007-08 in Florence as a Research Fellow at Villa I Tatti, the Harvard University Center for Italian Renaissance Studies, working on a project entitled 'Music, Sound and Domestic Space in Italy, 1450-1620'. She was awarded an AHRC Early Career Fellowship (2010-11) and a fellowship at The Italian Academy, Columbia University (Autumn 2011) to complete the monograph 'Music, Art and Objects in the Italian Renaissance Home'.
An Honorary Research Fellow of the Research Department of the V&A (2007-11), Dr Dennis was also the Sussex Exchange Fellow at the V&A from 2008 to 2010. She co-instigated 'The Listening Gallery', an AHRC-funded Knowledge Transfer collaboration between the V&A and the Royal College of Music, recording music for the new Medieval and Renaissance galleries (the recordings are available online here and a short film about the use of her research for the project is available here). She is on the editorial boards of Renaissance Studies and Early Music History.
Role
Lecturer in Art History
Dr. Dennis works on the visual and material culture of music and sound. Focusing on Italy between the mid-fifteenth and the early seventeenth centuries, her research uses images and objects to trace the changing cultural importance of music in everyday life. She is interested in the ways in which sound influenced the design, use and experience of domestic space, and in relationships between the sonic, the visual and the material.
Dr. Dennis has taught on domestic interiors, sound and materiality, and music. She has co-supervised M.A. dissertations on topics ranging from sixteenth-century attitudes towards bathing, to the material culture of confraternities. Her courses focus on the materials and techniques of making art objects in early modern Italy, and on methodological approaches to the decorative arts and material culture. She teaches the second year Special Period course 'Palaces, Churches and Piazzas: Art and Society in Renaissance Italy'; the final year Art in Context couse 'Titian, Tintoretto, Veronese: Art in Sixteenth-century Venice'; the final year Topic course 'From Decorative Arts to Material Culture' and the MA course 'Art and Interiors'.
Dennis, Flora (2011) Scattered knives and dismembered song: cutlery, music and the rituals of dining. In: Re-thinking Renaissance Objects: Design, Function and Meaning. Renaissance Studies Special Issues, 5 . Wiley-Blackwell, Chichester, pp. 156-184. ISBN 9781444337754
Dennis, Flora (2010) Unlocking the gates of chastity: music and the erotic in the domestic sphere in fifteenth and sixteenth-century Italy. In: Erotic cultures of Renaissance Italy. Visual Culture in Early Modernity . Ashgate, Farnham, pp. 223-246. ISBN 9780754662143
Dennis, Flora (2010) Scattered knives and dismembered song: cutlery, music and the rituals of dining. Renaissance Studies, 24 (1). pp. 156-184. ISSN 02691213
Dennis, Flora (2010) Resurrecting Forgotten Sound: Fans and Handbells in Early Modern Italy. In: Everyday Objects: Medieval and Early Modern Material Culture and its Meanings. Ashgate, Farnham and Burlington, VT, pp. 191-210. ISBN 9780754666370
Dennis, Flora (2009) Medieval and Renaissance Music. In: Medieval and Renaissance Art: People and Possessions. V&A Publications, London, pp. 296-297. ISBN 9781851775798
Dennis, Flora (2008) Sound and domestic space in fifteenth- and sixteenth-century Italy. West 86th: A Journal of Decorative Arts, Design History, and Material Culture, 16 (1). pp. 7-19. ISSN 2153-5531
Dennis, Flora, Ajmar-Wollheim, M and Matchette, A, eds. (2007) Approaching the Italian Renaissance Interior: Sources, Methodologies, Debates. Wiley-Blackwell. ISBN 978-1-4051-6175-6
Ajmar-Wollheim, Marta, Dennis, Flora and Matchette, Ann (2006) Approaching the Italian Renaissance Interior: Sources, Methodologies, Debates. Renaissance Studies, 20 (5). pp. 623-628. ISSN 0269-1213
Dennis, Flora (2006) Representing the domestic interior in fifteenth- and sixteenth-century Italy: from the birth of the Virgin to palaces of cheese. In: Imagined Interiors: Representing the domestic interior since the Renaissance. V&A Publications, London, pp. 22-45. ISBN 9781851774920
Ajmar-Wollheim, Marta and Dennis, Flora, eds. (2006) At Home in Renaissance Italy. V&A Publications (Exhibition Catalogue). ISBN 9781851774883