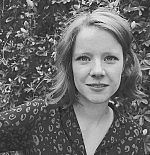 Dr
Agathe Mora
Biography
Agathe Mora is lecturer in Social Anthropology and International Development at the University of Sussex. She is also an editor at Allegralaboratory.net and a member of the European Association of Social Anthropologists' code of conduct working group. She holds an MRes from the School of Oriental and African Studies (SOAS), and a PhD from the University of Edinburgh. Agathe previously held positions at the London School of Economics and Political Science (LSE), and the Graduate Institute of International and Development Studies (IHEID, Geneva). During her doctoral studies, she was awarded the 2015 Royal Anthropological Institute's Arthur Maurice Hocart Essay Prize. She was also a writing up research fellow at the Law and Anthropology department of the Max Planck Institute for Social Anthropology (Halle, Germany).
Her research combines legal and political anthropology to analyse the workings of international organisations, first at the UN-mandated Kosovo Property Agency (KPA) and the European Rule of Law Mission in Kosovo (EULEX), and more recently at the Office of the High Commissioner for Human Rights (OHCHR) in Geneva. In both cases, Agathe's work is concerned with the considerable work required to promote specific, seemingly self-evident ideas of human rights and the rule of law, and the often unexpected, counter-intuitive effects and inherent contradictions of such processes in complex political settings.
She is currently working on a book about the practice of property restitution in post-war Kosovo, based on her doctoral research. Working with claimants and respondents, administrative clerks, national and international lawyers, commissioners and Supreme Court judges, the book looks at how legal knowledge is constructed, contested and used, as well as its effects for individuals and institutions in post-conflict Kosovo. It is a case study of liberal intervention by the UN and the European Union to re-establish the rule of law and promote human rights, which reveals its less explicit agenda of using such legal mechanisms to shape and entrench the neoliberal restructuring of the economy. Through this, the book contributes in novel ways to debates on transitional justice and the politics and effects of the bureaucratisation of human rights, revealing the limits of rule of law-based interventionism at Europe's frontiers.
Besides her academic work, Agathe has also worked as a consultant for the UN (OHCHR), in Kosovo (USAID, Kosovo Ministry of Justice and SDC), as well as in India for three years prior to the PhD (among others, for the World Bank and UNDP). To disseminate her work on war-related property loss in Kosovo, she published a book of testimonies for the Swiss Development Cooperation based on interviews with parties to the property restitution process, which was distributed in displaced persons organisations.
Role
Lecturer in Social Anthropology